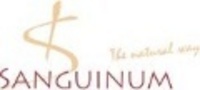 LONDON (PRWEB) February 5, 2008
The combination of traditional and alternative medicine has the potential to support physicians worldwide in satisfying their patients needs not only through preventive medicine, but especially through emphasizing lifestyle, good looks and wellness. At the same time it reduces the risks of the most common causes of death in first world countries which is a "side effect" for the patients, but very interesting for the compulsory health insurances.
The company, which currently has 50 franchisees under long-term contracts in four European countries, wants to explore opportunities to enter into strategic partnerships with interested parties in order to expand its geographical reach.
For more information please visit http://www.sanguinum.com/en/investment.