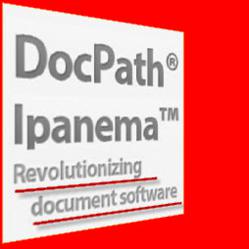 We are generating complex documents containing dynamic information and, moreover, modifying these documents is much quicker and more flexible
Madrid, Spain (PRWEB) October 25, 2012
Sanitas, the leading Spanish Health Insurance and service provider, recently finished the implementation of DocPath's Document Software solution and rolled it successfully out into all its offices.
DocPath has provided Sanitas with the latest document management software solutions to create a single, unified document generation platform.
Sanitas' technological goals are to offer their users downloadable documentation, unify the generation of information and provide more and improved printing options to their business areas. The document management solutions responsible for important technological advancements in the organization are DocPath´s Business Suite Pro, High Volume Docs Generation and Aspen.
For Sanitas, ICTs are a key factor in the transformation process of their organization. In fact, by implementing these technologies, Sanitas has managed to stand out amongst health care providers. The company did not hesitate to rely on DocPath to achieve this goal, considering their technological needs, and after a thorough market study.
Due to their high-volume business and very diverse business areas, Sanitas faced two technological challenges. On the one hand, there was the need to offer their customers the option of downloading documentation in a standard format. On the other hand, by implementing a document management software, Sanitas had the opportunity to unify their document generation processes on a single platform and provide their business areas with more and better print options.
In fact, Sanitas has implemented three document management solutions based on DocPath technology over the past five years: Business Suite Pro, High Volume Docs Generation and Aspen.
Business Suite Pro generates documents in PDF format, which can be automatically emailed and faxed; High Volume Docs Generation enables mass printing and distribution of documents; and the Aspen document management solution allows for storage and web-based queries in real time.
Overall Communications
External and direct communication with customers is fundamental to the company´s success. For this reason, Sanitas´ Information Systems Manager, Miguel Larrucea, confirms: "By implementing DocPath software, we are now able to generate standardized documents in PDF format that can be directly distributed to our users. We are generating complex documents containing dynamic information and, moreover, modifying these documents is much quicker and more flexible."
As to the company´s internal communications, Larrucea assures: "Thanks to DocPath, we have obtained a unified platform for document generation, with new static and dynamic printing options, and new graphic-related features, which are very useful in complex documents."
According to Sanitas, the main benefits brought about with DocPath solutions are more flexible document creation processes and homogenous document formats, which enable the company to unify and re-use its resources. Moreover, by configuring a director module responsible for document generation, other development processes remain unaffected by the complexities of document management.
Some of the relevant technological projects carried out by Sanitas are: BravoWeb, its new transaction system; an update of the hospital management system; and a new Central Hardware infrastructure in its two Data Processing Centers (DPCs).
About Sanitas
Sanitas is one of Spain´s leading providers of private medical assistance and health insurance products.
As a specialist and leader in health care, Sanitas is dedicated to helping people achieve health security throughout their entire life: from birth to adulthood and old age as well as at work and in their personal lives.
The quality of their service is based on fundamental values such as sense of care, humanity, trust, commitment, dedication and responsibility.
About DocPathDocPath is a leading document technology software manufacturer. Created in 1992, its solutions are found in companies all over the world. Among its international clients are prestigious banks and first-class corporations, which are aided by DocPath solutions by simplifying the complicated and critical tasks involving design and the distribution of documents. DocPath maintains a strong commitment to R&D&i, an area that receives a good amount of its revenue, and in which lies the key to the company´s success.
For more information, visit: http://www.docpath.com
DocPath is a registered trademark of DocPath Corp. All rights reserved. Other trademarks may be the property of their respective owners.