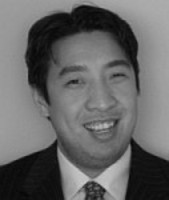 San Mateo, CA (Vocus) March 31, 2010
Document intensive industries such as legal services contribute to the demand for paper, which consumes 35% of harvested trees in the world. Progressive firms have long gone paperless. The Law Office of Derek K. Yu have gone a step further and planted new trees in celebration of key dates such as holidays.
As of March 30th, 2010, the Law Office of Derek K. Yu have proudly planted 256 with environmentally conscious clients. These trees will absorb an average total of 12,800 lbs of carbon dioxide per year.
"I am a business attorney with a very document intensive law practice. To reduce my carbon footprint and save trees, it is my policy to digitize all paper in my law office, and use paper only if necessary and required. I have about 100,000 documents in my client files and legal library that are stored in my computer amounts. If all those documents were printed on paper, that's easily a million pages of wasted paper." explained San Mateo Business Attorney Derek K. Yu. "Over 90% of documents are now being created only electronically, and will never be printed on paper. As a result of a paperless file, I have the convenience of being able to carry my entire client file and legal library in a desktop computer or laptop, instead of being tied down to my brick and mortar office. I can also access files instantly, no matter where I am located. There is also no need to waste time filing and searching through hard copies in a file cabinet."
During the holidays, the Law Office of Derek K. Yu also use mokugift.com to send out virtual trees, instead of the typical greeting card that gets tossed in the trash can, and end up in landfills.
In sum, striving for a paperless office is not only good for the environment, but it is also good for business and helps Derek better serve his clients. Derek reduces his costs, pass the overhead savings to clients, while saving trees and helping the environment.
About the Law Office of Derek K. Yu
Law Offices of Derek K. Yu (http://www.corporateestatelaw.com) is a business focused law firm based in San Mateo, California, and serves clients throughout the San Francisco Bay Area. As a business attorney, I serve as an operational "in house counsel" for many startups and small businesses, advising and counseling clients on all legal matters, and balancing such legal advice against sound practical business considerations.
About Mokugift
Mokugift's mission is to foster environmental solidarity by making it easy and rewarding for anyone to fight climate change and by providing the tools to inspire others to do the same. An official partner of the United Nations Environment Programme's Billion Tree Campaign, Mokugift collaborates with award-winning nonprofit agroforestry organizations such as Trees For The Future and Sustainable Harvest International to plant trees in twelve countries: Belize, Honduras, Nicaragua, Panama, Cameroon, Ethiopia, Burundi, Senegal, Zambia, India, the Philippines and Haiti. Using environmentally sustainable methods, farmers in these countries plant Mokugift trees to restock existing forests and enable more diverse, productive and economically sustainable land-use systems.
For more information on Mokugift, please visit http://www.Mokugift.com
###