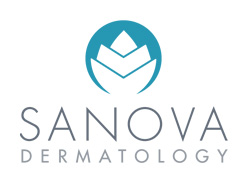 I have helped many patients who come in with a drooping eye after a receiving service from a spa where non-physicians are providing medical procedures.
Austin, TX (PRWEB) October 17, 2012
American Society for Dermatologic Surgery (ASDS), the largest national specialty organization of dermatologic surgeons, recognized Austin's Sanova Dermatology with a first place award in its member video contest. This year's theme was a public awareness campaign for patient safety. Dr. Adam Mamelak developed the humorous concept for the winning video titled "I Know Skin."
In the past five years, there have been multiple deaths from plastic surgery procedures conducted by unqualified, unlicensed individuals. Punctuating the issue of patient safety, Dr. Mamelak drew sharp contrast between the alternatives available today for popular anti-aging medical skin treatments such as Juvéderm® and Restylane®,Botox®. On one end of the spectrum you have treatment from a fully trained physician specialist who spent years in rigorous study and hands on training in a residency program. On the other hand, strip center spas offer treatments provided by cosmetologists and estheticians, who are armed with only a weekend crash course in injectables.
"Just because these medical procedures have become easy for the patient to receive, doesn't mean that it is easy to give these treatments," says Dr. Mamelak. "I have helped many patients who come in with a drooping eye after a receiving service from a spa where non-physicians are providing medical procedures. Literally, they are entrusting their health and safety to people who took only a few hours of instruction."
The ASDS contest highlights the fact that dermatological surgeons are able to safely provide cosmetic enhancements with the best results to patients, identify and treat skin diseases ranging from dermatitis to skin cancer, and help their patients maintain healthy skin. Examples of dermatologic surgery procedures include anti-aging treatments, injectable and implantable soft tissue fillers (including Restylane® and Juvéderm® botulinum toxin treatments (including Botox®), correction of acne scarring, chemical peeling, tumescent liposuction, vein therapy, hair restoration, laser surgery, skin cancer treatment and reconstructive flaps and grafts.
About the ASDS
The American Society for Dermatologic Surgery (ASDS) is the largest specialty organization exclusively representing dermatologic surgeons who have unique training and experience to treat the health, function and beauty of your skin. ASDS members are pioneers in the field. Many are involved in the clinical studies that bring treatments to revitalize skin and fill and diminish wrinkles to the forefront. Their work has helped create and enhance many of the devices that remove blemishes, hair and fat, and tighten skin. Dermatologic surgeons are also experts in skin cancer prevention, detection and treatment. As the incidence of skin cancer rises, dermatologic surgeons are committed to taking steps to minimize the life-threatening effects of this disease. For more information, visit ASDS.net.
About Sanova Dermatology
Sanova Dermatology is a full service Dermatology practice located near the Domain shopping area and North Austin Medical Center. Their mission is to provide comprehensive cutting edge skin cancer care and dermatology delivered with sincerity, compassion, reliability, and excellent results. Dr. Miriam Hanson and Dr. Adam Mamelak of Sanova are both board-certified dermatologists and internationally recognized physicians who have extensive clinical and basic science research experience.
To schedule a free skin cancer screening or to arrange for Dr. Mamelak or Dr. Hanson to speak to your group, call 512-837-DERM (3376).