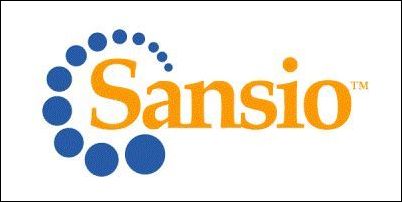 Our success and growth since the company's inception in 1997 is a testament to servicing our customer needs and the broadening of our core solutions to address the changing markets we serve
Duluth, MN (PRWEB) January 3, 2007
ScanHealth, Inc., a leading information technology company that offers cutting edge, web-enabled decision support solutions for the healthcare industry, today announced that it will begin doing business as Sansio™, effectively immediately.
"Our success and growth since the company's inception in 1997 is a testament to servicing our customer needs and the broadening of our core solutions to address the changing markets we serve," said Dale Pearson, ScanHealth co-founder, and CEO/Chairman of Sansio™. "Our software solutions for Home Care, EMS and Assisted Living utilize flexible methods of electronic data capture at the point-of-service including scannable forms, telephony, and mobile devices, and provide web deployed business intelligence automation for the back-office. Although our company name and branding have changed, our customers and partners can be assured that we will continue to deliver innovative, reliable software solutions and responsive, professional service that they've received from us over the years."
The change coincides with the company's expansion of its corporate headquarters in Duluth's state of the art Technology Village. The additional space will house development and support professionals to serve the growing Sansio™ customer base and expanded product lines.
The Sansio™ name change is accompanied by updated logos and a redesigned website. The name Sansio™ is representative of the company's solution approach: Secure Application Network Solutions which are Intuitive and Open. Sansio™ solutions have helped numerous healthcare organizations to move towards a paperless office environment, enabling them to reduce medical errors, maximize revenues, and focus on quality.
About Sansio™
Sansio™, established in 1997, is headquartered in Duluth, Minnesota and serves a national base of prestigious healthcare organizations who deliver over $1B of healthcare services annually using Sansio™ solutions. Sansio™ is the market leader in web deployed decision support solutions for the homecare, emergency medical services (EMS) and assisted-living markets. Sansio™ web properties and solutions include HomeSolutions.NET®, HealthEMS®.NET, RediPay.com™, and ResiDexWEB™.
More information can be found at http://www.Sansio.com.
Press Contacts:
Sansio™
Michelle Wiklund
VP of Corporate Relations
218-625-7220
Kraig Erickson
Director of Sales
218-625-7202
# # #