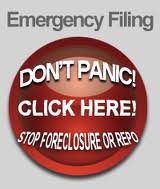 Talk to a Santa Ana bankruptcy attorney today for free!
Santa Ana, California (PRWEB) April 13, 2013
Since many people in Santa Ana are untrained in the area of bankruptcy, the bankruptcy attorneys in this area have launched a helpful video to educate residents on the basics of this complicated legal procedure. Everybody should be aware of their rights when it comes to filing a petition in a court so that they can avoid problems later on. The same is true for bankruptcy because it revolves around the financial future of an individual who is looking to put the past behind them and move forward in life. Most people who become victims of a financial collapse in their life lose all hope of starting all over again with a fresh and clean credit history. However, it is very much possible to get relief from some or all your outstanding debts by filing a legal process known as bankruptcy in a bankruptcy court designated for this purpose. Although this process is a bit complicated, it successfully reduces the burden of most debtors who file a petition in the court. While bankruptcy myths still exist, many still assume when they file bankruptcy chapter 7 or chapter 13 in Santa Ana they will lose everything. This could be no further from the truth. Individuals may be able to keep all their property and eliminate all their debt says bankruptcy lawyer James D. Zhou, partner at the bankruptcy law offices of Zhou & Chini. Zhou goes on to say "I have been a bankruptcy lawyer for over 10 years and have never seen such a perfect storm to help consumers eliminate 2nd mortgages and unsecured debt". To view the latest video from the bankruptcy firm visit, http://www.youtube.com/watch?v=KwSwLPgPslM
Knowing that some people are unaware of their rights, the renowned bankruptcy attorneys in Santa Ana decided to launch a useful video for the benefit of their clients. The video has been compiled in such a way that it helps debtors get an idea of the basics of bankruptcy. In addition to various alternatives that are available to a person who has been unable to pay his debts for a long time, the video lists down various points that could be expected after a case of bankruptcy is filed in the court. It is important to learn that your creditors may decide to challenge your petition. They can file lawsuits to try to stop discharge of the individual's debts. If they are able to convince the judge that the debt should not be discharged, that individual will have to repay all debts to that particular creditor who challenged the decision to go to the court for resolving this matter. Another important step after filing bankruptcy is to start rebuilding your credit to re-enter the world of financial security and protection. After completing a bankruptcy individuals should be sure to pay all bills on time so that there are no piled up bills that can go delinquent. This is particularly true for those who have no permanent source of income or a reliable job. The video that has been released by the bankruptcy attorneys in Santa Ana also gives useful tips on the process of bankruptcy. It tells the viewers that bankruptcy remains on your credit report for up to 10 years, so it is very important to act wisely in this regard. If the other available options are more suitable to a particular situation, adopt them before deciding to approach a bankruptcy court or prior to getting in touch with a bankruptcy attorney. The video is meant to shed some light on California bankruptcy information. If some is seriously considering filing for bankruptcy in Orange County It is advisable to get in touch with an attorney or a financial advisor to secure a positive financial future. To learn more visit, http://bankruptcyattorneyorangecounty.org/santa-ana-bankruptcy-attorney
The Santa Ana bankruptcy attorneys use a professional SEO company to assist in law firm marketing to promote the message about the importance of speaking with a bankruptcy lawyer in Santa Ana CA, if someone is considering filing. The firm continues its online presence by offering zero cost bankruptcy information on bankruptcy firm's blog and social media pages. This information along with free consultations the firm hopes to attract more Santa Ana residents looking for financial relief. To read more on the firm's bankruptcy attorney Santa Ana Facebook page visit, https://www.facebook.com/BankruptcyAttorneySantaAna
About the Firm: The Law Office of Zhou & Chini servicing the cities and counties of California. He is a graduate of UCLA and has been practicing law since 1999. Mr. Zhou has a wealth of experience in bankruptcy, civil litigation, family law, criminal law and unlawful detainer. Zhou and Chini Law Offices provide bankruptcy assistance to Orange County, Los Angeles, Santa Ana and San Diego residents.
Contact: Ron Chini
Website: info(at)bankruptcyattorneyorangecounty(dot)org
Phone: 888-901-3440