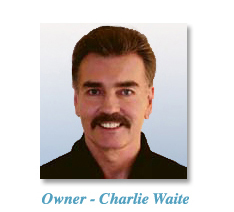 Every time we offer a carpet cleaning coupon people really take advantage of it
Santa Cruz, California (PRWEB) February 28, 2013
Santa Cruz carpet cleaning by SeaBreeze is now available for 15% off their already low prices. Charlie Waite, Owner of SeaBreeze Carpet Cleaning has been in the business since 1977 and he finds that offering people a little extra discount in spring helps to get more people to get their carpets cleaned. "Every time we offer a carpet cleaning coupon people really take advantage of it. We are happy to help and it introduces us to more people in the community while helping people to reduce the amount of dirt and allergens in their home," says Waite.
Santa Cruz carpet cleaning professionals at SeaBreeze Carpet Cleaning are trying to do their share to help people who need carpet cleaning get it for less money this spring. "We know times are tough and we want to make sure we do what we can to make our services affordable. We figure if Santa Cruz carpet cleaning is cheaper this spring more people will have it done, which helps us too," says Charlie. The new spring carpet cleaning coupon is for 15% of any service as long as the minimum is met.
Santa Cruz carpet cleaning by SeaBreeze Carpet Cleaning is done with a cleaning solution that is safe for the environment and they never dump their waste water tank where drinking water flows. Carpet cleaning benefits include removal of dust mites, removal of deep seated mold, removal of abrasive grit that ruins your carpet and it extends the life of the carpet.
SeaBreeze Carpet Cleaning also specializes in pet odor removal, pet stain removal and tough stain improvement. "We can't get every stain out of your carpet, especially if it has set for years, but we can get many tough spots out and we know many old tricks that most Santa Cruz carpet cleaners don't know. We hear stories all of the time where someone pulls up in a yellow truck to clean the carpet and the technician has little experience and a time limit they can spend on the job. We take the time to get the job done right," says Charlie.
SeaBreeze Carpet Cleaning uses a truck mounted steam cleaning system which is considered the best in the industry according to Charlie, "The steam cleaning machine we use is capable of extracting far more water than is required to get the job done. It is the best machine in the industry and for common residential Santa Cruz carpet cleaning jobs we actually have to turn the suction down."
SeaBreeze Carpet Cleaning serves all of Santa Cruz County including Aptos, Capitola, Soquel, Scotts Valley and Watsonville. To learn more about their Santa Cruz carpet cleaning company please visit their website or see their videos or read their many positive online Santa Cruz carpet cleaning reviews on trusted consumer review sites like Google and Yelp.