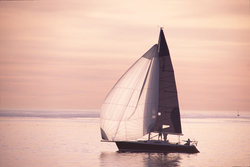 Santa Barbara, CA (Vocus) August 6, 2008
The Santa Barbara Conference & Visitors Bureau and Film Commission announces fall travel news, including some new "educational" opportunities for visitors, car-free incentives and cultural celebrations. French cuisine makes a comeback on the dining scene, and the spotlight shines on the thriving orchid industry, a lesser-known regional asset.
"Indian Summer" weather graces Santa Barbara as we head into fall and the summer crowds of high season thin out, making it one of the most enjoyable times of the year to experience "The American Riviera®." Wineries are abuzz with harvest -- and wine makers take a break from production to pour their wines during the annual Celebration of Harvest. Lobster season kicks off with a bang at the Harbor & Seafood Festival -- and local chefs are stoked to serve the freshest and best spiny lobster from our local waters as the catch comes in daily. The cultural season also launches in the fall. The major performing arts groups, including UCSB Arts & Lectures, the Santa Barbara Symphony and Ensemble Theatre Company, officially start their 2008-2009 seasons. Art hits the streets with the State of the Art public sculpture exhibition on State Street. And contemporary art takes center stage in October for the month-long, multi-venue contemporary art festival, ''Off Axis.''
BACK TO SCHOOL
Learn a new skill or take a hobby to the next level with a "learning vacation". Loop & Leaf, a cozy space where knitters and tea-lovers congregate, offers knitting classes for beginners. Brooks Institute of Photography's Weekend Workshops educate amateur and professional photographers on specialties including Travel Photography, The Photo Essay and Magic of Portraiture. Embrace the Slow Food movement and learn how to eat like a "locavore" on a guided culinary tour and cooking class with Market Forays. Reach new heights rock climbing under the tutelage of Earthworks Climbing School. Or, heat things up with private dance lessons led by Salsa Santa Barbara.
TAKE A VACATION FROM THE GAS PUMP
Through December 31, visitors are encouraged to come to Santa Barbara car free and show their current Amtrak train ticket or airplane ticket to receive special offers from hotels, plus savings on recreational activities like whale watching, wine touring and sailing. Visit http://www.SantaBarbaraCarFree.org to receive 20 percent savings on Amtrak's Pacific Surfliner®. The Ty Warner Sea Center and Santa Barbara Zoo are also offering a ''Take Amtrak to the Sea Center & Zoo'' special discount through June 2009.
DIA DE LOS MUERTOS
Santa Barbara offers many opportunities to celebrate Dia de los Muertos, a Mexican tradition honoring the dead. The Santa Barbara Museum of Art's free celebration October 26 features art activities, performances of traditional music and dance, altar displays and refreshments. That same day, the Santa Barbara Trust for Historic Preservation welcomes families to Casa de la Guerra for a free craft workshop to make skeleton masks, decorate sugar skulls, construct traditional tissue paper marigolds and create holiday prints. Muddy Waters displays their annual ''Noches de los Muertos'' themed art show, curated by local artist Sheryl Schroeder, throughout the month of October.
FLOWER POWER
Santa Barbara County is one of the nation's top producers of orchids, considered nature's most highly-evolved plant. Orchid-lovers on the inside track travel Via Real, the frontage road in Carpinteria, to visit orchid estates including Gallup & Stribling, Orchids Royale and Westerlay Orchids. The Santa Barbara Orchid Estate, on the border of Goleta and Santa Barbara, is home to one of the world's foremost collections of orchid species and hybrids and is open to the public for tours and purchases. Nearby, the Cal-Orchid nursery is known for their diverse selection and weekend sales. Hard core devotees of the mythic plant attend the annual Santa Barbara International Orchid Show (3/20/09-3/22/09), which played a cameo role in the quirky film ''Adaptation,'' based on the book ''The Orchid Thief.''
INAUGURAL SEASON AT THE NEWLY RESTORED GRANADA
After a three-year restoration to reclaim its original beauty and update the landmark theatre to modern performing arts standards, the historic Granada Theatre returns this fall with its first full season as a year-round, multi-purpose venue for music, theatre, dance, opera, musicals, films, lectures and conferences. ''enNTRANCE! The Series'' debuts September 12 with the cirque-spectacular ''Birdhouse Factory''; the series will feature a sophisticated selection of events designed to enchant both young and adult audiences with entertainment that stimulates an appreciation for the broader humanities and for different cultures. ''Broadway at The Granada'' unleashes in September with ''Simply Ballroom'' featuring Debbie Reynolds, followed by ''Footloose,'' ''Spelling Bee,'' ''Joseph and the Amazing Technicolor Dreamcoat'' and ''MAMMA MIA!'' The ''Headliners & Legends'' series features national and international greats in concert or on tour. And for a more classical experience, Santa Barbara Symphony, Opera Santa Barbara, State Street Ballet, Community Arts Music Association (celebrating its 90th season!) and Santa Barbara Choral Society will all call The Granada "home" starting in October.
LOCAL DISH
French cuisine makes a welcome comeback to the Santa Barbara dining scene. Denim guru and Santa Barbara restaurateur Gene Montesano's long-awaited Café Luck is slated to open August 2008 in the space that once held Mousse Odile, Santa Barbara's long-standing go-to French restaurant which closed five years ago. Tucked in the historic La Arcada Court, Petit Valentien fast became a new local favorite when it opened last year and filled a void in the casual French bistro category. A more recent newcomer, Renaud's Patisserie & Bistro is Santa Barbara's only authentic French bakery and serves breakfast and lunch daily in Loreto Plaza on upper State Street. http://www.SantaBarbaraFresh.com
###