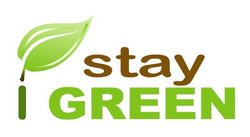 Santa Barbara, California (Vocus) July 17, 2009
Currently 10 hotels in Santa Barbara, CA (http://www.istaygreen.org/getcityus.cfm/city/Santa%20Barbara/st/CA) are listed as environmentally friendly with iStayGreen.org. 7 of the 10 properties have completed the comprehensive environmental audit administered by iStayGreen.org. Ratings range from 1 Green Eco-Leaf to 5 Green Eco Leaf and are summarized as follows:
1 Green Eco-Leaf - Acceptable
2 Green Eco-Leaf - Good
3 Green Eco-Leaf - Very Good
4 Green Eco-Leaf - Excellent
5 Green Eco-Leaf - Exceptional
Properties that have completed the 70 point comprehensive eco-audit survey are Four Seasons Biltmore, Ramada Ltd Santa Barbara, Fess Parkers Doubletree Resort, Pacifica Suites, Harbor View Inn, Hotel Oceana Santa Barbara, and Upham Hotel and Country House. Other Santa Barbara properties that are listed in the iStayGreen.org Directory of Environmentally Friendly Lodging as "Green" include Cheshire Cat Inn, Inn of the Spanish Garden, and West Beach Inn A Coast Hotel.
All Green Eco-Leaf Rated properties are committed to environmentally friendly initiatives. Richard Varner, founder of iStayGreen.org states: "These hotels have taken environmental lead among the 46 lodging properties in Santa Barbara becoming eco-friendly and earning the Green Eco-Leaf Rating. Reducing carbon footprint and insuring a more sustainable travel for the future is catching on in California. Recently Hotel Maya became one of five Long Beach Hotels and the Hyatt Regency Suites is among the six green Palm Springs Hotels that have become environmentally friendly."
To insure a more sustainable future some of the eco-initiatives put in-place by these hotels include: an on-site Green Team has been created - low energy lighting - energy sensor initiatives are in-place - HVAC control system installed - sheets & towels reuse option for multiple night stays - eco-initiatives are actively promoted to the public - water conservation and water conserving devices - low water consumption landscaping - recycle containers are located inside guestrooms and around the property common areas - reusable food & beverage service is used in lieu of disposable service items - recycled paper products (bath tissue, facial tissue, paper towels, napkins, etc) are utilized - environmentally friendly chemicals are used in cleaning - eco-friendly detergents are used for laundry and carpet cleaning - at some hotels the entire property is designated a non-smoking hotel - room are furnished with cotton bedding and towels (non-synthetic) - bulk amenities and soaps are dispensed in guestrooms - plus much more.
California continues to encourage properties to earn the one or two palm rating offered through the California Green Lodging Program. There are several other cities in Southern California that have excellent green representation. There are currently three Carlsbad Hotels including the Ramada Carlsbad by the Sea, in nearby La Jolla Hotels the La Valencia Hotel just earned the 3 Green Eco-Leaf Rating and The Fairmont Laguna Beach was the choice of Laguna Beach Hotels to host the first Green Travel Summit. The Georgian Hotel is rated highest among Santa Monica Hotels with 3 Green Eco-Leafs, the Roosevelt Hotel is the Green selection among Hollywood Hotels, and if you plan to visit Disneyland there are 17 eco-friendly Anaheim Hotels to choose from.
The lodging industry recognizes the need to create a sustainable future for travel. While there are currently only 7 Santa Barbara lodging properties that have achieved the Green Eco-Leaf Rating, it is anticipated that many other properties in the area that are promoting eco-friendly initiatives also will seek to be rated. This eco-rating allows the public to know the specific environmental initiatives in place at a property, which enables the environmentally conscious traveler to make informed lodging decisions. To simplify finding "Green" lodging iStayGreen.org allows you to filter your search to show only the environmentally friendly hotels in Santa Barbara.
To find out how a property can earn the Green Eco-Leaf Rating, contact Richard Varner at 602-864-5553 or visit http://www.iStayGreen.org.
About iStayGreen.org:
With iStayGreen's rapidly growing searchable directory of 100,000 lodging properties and over 3,500 already Green Eco-Leaf Rated, it's easy for anyone to quickly locate and compare "Green" lodging worldwide. To earn a Green Eco-Leaf Rating, hotels must complete a thorough self-audit, and then are rated based on their eco-initiatives. The site also provides an effective way for hotel owners and operators to promote all of the good "Green" things they are doing. Visitors to the site can create their own profiles, add friends, recommend properties, upload photos, form groups, create and respond to forum threads, make reservations, and add comments and reviews to hotel profiles.
For more information contact: Richard Varner - 602-864-5553.
# # #