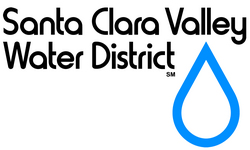 (Vocus) February 8, 2008
When: Friday, Feb. 8, 2008, 11 a.m.
Where: Calero Reservoir, approximately 13 miles south of San Jose (Parking lot at the boat ramp. Click here for map.)
What: California Department of Fish and Game (DFG) is deploying certified scuba divers to inspect the waters at several reservoirs as part of a coordinated effort between DFG and the Santa Clara Valley Water District. The water district owns and operates the county's 10 reservoirs. The divers will be searching for zebra mussels, an invasive shellfish that can clog water pumps and pipes and can significantly disrupt the ecosystem. The divers will also look for two other invasive and destructive species, the Quagga mussel and New Zealand mud snail
Who: Bruce Cabral, Water Quality Manager, Santa Clara Valley Water District; Erin Gallup, Public Information Officer, DFG, and other DFG biological and enforcement experts.
Visuals: A team consisting of a boat operator and two certified scuba divers will be inspecting the bottom of boat docks, buoys and other hard surfaces at Calero Reservoir, weather permitting.
Background: On Jan. 9, 2008, experts confirmed that zebra mussels were discovered in the San Justo Reservoir in San Benito County. This was the first confirmation of a zebra mussel population in a California water. Zebra mussels are closely related to Quagga mussels which were discovered in Southern California waters in Jan. 7, 2007. Boats pose the greatest risk for transporting these invasive species. Bay Area boaters often frequent a number of reservoirs, increasing the chance of mussels spreading into other waters.
The Santa Clara Valley Water District manages wholesale drinking water resources and provides stewardship for the county's watersheds, including 10 reservoirs, hundreds of miles of streams and groundwater basins. The water district also provides flood protection throughout Santa Clara County.
Contact: Susan Siravo
Office: (408) 265-2607, ext. 2290
Mobile: (408) 398-0754
# # #