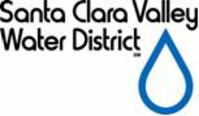 We applaud these winners for saving water, energy and money for America's families and communities
San Jose (Vocus) December 5, 2007
Santa Clara Valley Water District, which helped county residents and businesses save more than 18 billion gallons of water a year, has received a U.S. Environmental Protection Agency 2007 Water Efficiency Leader Award.
These water savings, made possible by the water district's many water-use efficiency programs, amount to about 12 percent of the Santa Clara County's annual water use and are enough to serve 110,480 families a year.
The award is designed to recognize companies, utilities, government organizations, and individuals that display leadership, innovation and water saving. The other five national winners are Intel Corporation, Frito-Lay, Lackland Air Force Base in Texas, the Kentucky Pollution Prevention Center, and Allan Dietemann of Seattle Public Utilities.
"We applaud these winners for saving water, energy and money for America's families and communities," said Benjamin H. Grumbles, EPA's assistant administrator for water. "They're proving innovative technology and environmental stewardship can help conserve our country's greatest liquid asset."
Appreciating the recognition, Tony Estremera, the chairman of the water district board of directors, said "Water use efficiency is a central part of the water district's long-term strategy to meet growing water needs. By 2030, we hope to meet nearly 30 percent of the county's total annual water use through water conservation and water recycling."
Due to economic growth, increased stewardship of natural resources, demographic shifts, increased demand, aging water infrastructure and global warming, there is a national need for more efficient use of our water resources.
The water district runs nearly 20 conservation programs, which offer a mix of incentives and rebates, free device installation, one-on-one home visits, site surveys and educational outreach to reduce water consumption in homes, businesses and agriculture. In addition, the water district continues to expand and enhance its recycling program.
Besides meeting long-term water supply and reliability goals, water-use efficiency programs also help meet short–term demands placed on supply during critical dry periods or unexpected developments such as those we have faced this year. The year 2007 has not only been a dry year, but our water supply was further constrained because of the unexpected disruptions in supplies flowing through the Sacramento-San Joaquin Delta, which delivers almost half of the county's water supply.
Since pumping and treating water is the biggest use of electricity in California, conserving water not only helps cut water bills, but also reduces energy consumption and emission of carbon dioxide, a greenhouse gas that is contributing to global warming. For more information about the district's conservation programs, or to reach a team of water-use efficiency experts, call the water district's water-conservation hotline (408) 265-2607, ext. 2554, or visit our website http://www.valleywater.org
For more information on the EPA awards, visit http://www.epa.gov/water/wel/
The Santa Clara Valley Water District manages wholesale drinking water resources and provides stewardship for the county's watersheds, including 10 reservoirs, hundreds of miles of streams and groundwater basins. The water district also provides flood protection throughout Santa Clara County.
###