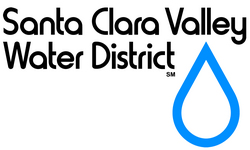 The governor's action will bring relief to communities suffering because they don't have enough water to meet their current demands
Santa Clara County (Vocus) June 5, 2008
Santa Clara Valley Water District (Valley Water) expects Governor Arnold Schwarzenegger's declaration of a state-wide drought to bring much needed attention to the water challenges facing California. The proclamation comes on the heels of the news that much of the state, including San Jose, has experienced the driest spring on record. It makes way for immediate state actions to deal with the crisis, including providing technical assistance and more state funding for conservation programs.
"The governor's action will bring relief to communities suffering because they don't have enough water to meet their current demands," said Valley Water CEO Olga Martin Steele.
Last June, concerned about the possibility we could be entering just the sort of drought conditions we are now experiencing, the board adopted a resolution asking the public to voluntarily cut back on water use by 10 percent.
"As the wholesale water provider for Santa Clara County, it's the district's responsibility to understand the water supply outlook and adopt policies to ensure we can provide a healthy supply of water to the 15 cities and others we serve," said Martin Steele.
"Water is becoming more scarce and most of us can find more ways to conserve. When you save water, you also save energy, money and the environment," she added.
Valley Water has stepped up efforts to educate people on what they can do to help. Participation in the district's water conservation rebate programs has increased and so has traffic to the conservation pages on the Valley Water website.
Santa Clara County receives about half of its water through the Sacramento-San Joaquin River Delta, which is already significantly limited this year because of pumping restrictions mandated under the Endangered Species Act. Water deliveries through the Delta have been cut by about 20-30 percent.
"As a result of the court-ordered reductions in water supply through Delta, we're already drawing more from our local reservoirs and groundwater aquifer. When you couple the dry year with uncertainties in the Delta, the need to conserve becomes increasingly important," explained Keith Whitman, district's water supply manager.
Valley Water offers several programs, services and rebates to help reduce water use. These include:

Water-Wise House Call Program -- A trained technician will visit your home and survey your sprinklers, showerheads, toilets, etc. to show you where you can cut back. This service is offered at no charge.
Landscape Programs -- Rebates and incentives on innovative technologies to make your irrigation systems more efficient. More than 50 percent of water-use in an average home is for landscaping. These programs are for residents and businesses.
High-efficiency Clothes Washers -- Rebates ranging from $100-$400 for new water-saving residential and commercial clothes washers.
Educational Programs -- Publications and CDs on low-water use plants and various other landscape related items.
Conservation Hotline -- To reach a team of experts to find out more, call the district's water-conservation hotline (408) 265-2607, ext. 2554, or visit our website http://www.valleywater.org.
Valley Water conservation efforts have helped the Santa Clara community save 18 billion gallons of water a year, making the district the only government agency to receive the US EPA's Water Efficiency Leadership Award in 2007.
"It's clear that people have become more conservation minded, but there is much more work to be done. Saving now, will help us avoid serious shortages in future," Whitman added.
For more information on Governor's proclamation, visit http://www.gov.ca.gov. For more information about Valley Water and its conservation program, contact Susan Siravo at (408) 265-2607, ext. 2290, or visit http://www.valleywater.org.
The Santa Clara Valley Water District manages wholesale drinking water resources and provides stewardship for the county's five watersheds, including 10 reservoirs, hundreds of miles of streams and groundwater basins. Valley Water also provides flood protection throughout Santa Clara County.
# # #