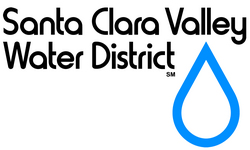 Santa Clara County (Vocus) June 12, 2008
The Santa Clara Valley Water District (Valley Water) Board of Directors Monday set rates for groundwater charges and treated water charges for the fiscal year 08/09, which begins July 1, 2008. Each year, the board adopts groundwater production charges and treated water charges after considering input from water users throughout the county. This year's new charge equates to a modest increase of $.69 to $1.55 on the monthly water bill of a typical household.
The increases allow Valley Water to continue to provide a clean, reliable water supply to homes, businesses and agricultural users in Santa Clara County. The revenues enable Valley Water to provide water conservation programs which are essential in the current situation of a statewide drought and to help prevent future water crises. These programs also help residents save water and money.
Despite the latest increase, those served by Valley Water continue to be among those paying the lowest rates in the state. Within the Bay Area, typical residential monthly water bills of $20.19 in Gilroy, $26.41 in Morgan Hill and $31.73 in Santa Clara are significantly lower than $40.18 in Alameda and $40.84 in San Francisco. In fact, the following cities all have higher average monthly bills ranging from $35.70 to $70.60 a month.

Newport Beach
Livermore
Alameda
Los Angeles
San Francisco
Napa
San Carlos
Mill Valley
Long Beach
Valley Water utilizes groundwater service charges to conduct various activities to protect and augment the natural groundwater supplies in Santa Clara County. These activities include importing water and recharging groundwater basins, monitoring water quality, and carrying out water conservation programs.
In addition, Valley Water treats surface water at its three treatment plants and charges retail water providers for the treated water they use. In fiscal year 2008-09, Valley Water will spend more than $41 million to purchase water from outside the county. It is often taken for granted that safe water will always be available. But it wouldn't be without investments in vital water supply infrastructure. A large portion of these revenues fund capital improvement projects and maintenance activities. As infrastructure ages, Valley Water must invest to protect, maintain or replace these facilities.
For more information, contact Susan Siravo at (408) 265-2607, ext. 2290.
The Santa Clara Valley Water District manages wholesale drinking water resources and provides stewardship for the county's watersheds, including 10 reservoirs, hundreds of miles of streams and groundwater basins. Valley Water also provides flood protection throughout Santa Clara County.
Contact: Susan Siravo
Office: (408) 265-2607, ext. 2290
Mobile: (408) 398-0754
# # #