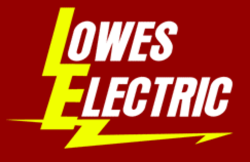 As a Santa Rosa, Sonoma County homeowner and family man myself, I'm concerned about the potential loss of life and property that exists with these older Zinsco panels
Santa Rosa, CA (PRWEB) November 16, 2012
According to one of the top electricians in Santa Rosa CA, your home may have a ticking timebomb you're completely unaware of. Zinsco was one of the most popular brands of electrical panels used in homes up until the 1970s. The St. Louis-based company has since dissolved, and most of its products are now considered to be obsolete. However, Zinsco panels can still be found installed in a number of homes throughout the country today, including many homes of older construction in Sonoma County, California.
Robert Lowe, owner of Lowe's Electric in Santa Rosa, CA, is an expert in electrical panel replacement and repair, and recently published an article advising consumers via his website about the severe fire risks associated with the ongoing use of Zinsco electrical panels. According to Lowe, many homeowners don't realize that they have a Zinsco panel or circuit breaker installed in their home. Lowes Electric, one of the most well-known and respected electricians in Santa Rosa, wants to warn homeowners about the risks Zinsco electric panels pose.
"As a Santa Rosa, Sonoma County homeowner and family man myself, I'm concerned about the potential loss of life and property that exists with these older Zinsco panels," said Robert Lowe, owner and senior electrician at Lowe's Electric of Santa Rosa, CA. "It's sad looking back at the history of fires and resulting deaths associated with these units and knowing that one glance at the panel and a call to a local electrician could have prevented all of it."
Zinsco panels don't offer the same level of overcurrent protection as most other circuit breakers and electrical panels on the market, and all modern panel equipment. This means the circuits are more likely to overheat or catch fire. A malfunctioning Zinsco system can lead to any of the following scenarios:

Electric current being transmitted through open air (aka, arcing)
Arcing can cause the distributor contact points to burn. This makes can make it difficult for the circuit breaker to carry current.
Fuses in your circuit breaker can blow out and shut off all power in the unit. You won't be able to reset your circuit breaker without replacing the fuses and all damaged components.
Components can catch fire or carry lethal currents.
Robert Lowe wants to make sure people understand these risks and recommends that all Zinsco panels be replaced. Lowe also want to warn residents of his local community of Santa Rosa about some of the potential warning signs that a Zinsco panel may need to be urgently replaced:
Panel components smell like they are burning. This odor may smell like melting plastic or a dirty oven. In these cases, homeowners should ensure that they pinpoint the source.
Be aware of any flickering lights on any of your electric panels, as this could indicate that the home has have loose service conductors or a number of other problems. In these cases, homeowners should immediately seek to have a trained residential electrical contractor look at the panel and address these problems immediately. A licensed electrician will be able to correctly diagnose the problem and know whether or not you have an electrical emergency.
Due to the possibility for loss of life and property that exists with these types of panels, Mr. Lowe encourages homeowners not to take any of these risks lightly. He recommends that homeowners learn what panels and circuit breakers are installed in their building, and if in doubt, take a picture of the unit and either email it or bring it into a local electrical contractor to get verification, or call an electrician come onsite to perform a panel inspection. He further recommends that homeowners strongly consider consulting an electrician if they find they have any Zinsco components installed in their home in order to discover whether they should have them replaced.
To read more about the dangers of Zinsco Panels, visit: http://en.wikipedia.org/wiki/Zinsco
Lowes Electric
3721 Santa Rosa Ave Ste B6
Santa Rosa, CA 95407
http://santarosa.loweselectrician.com
707-584-6565