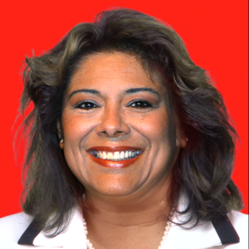 DO NOT ignore child support contempt charges… it can have jail time as a consequence
Santa Ana, California (PRWEB) April 18, 2013
The Orange County child support attorneys launched a video addressing child support contempt charges in California. Child support contempt charges are a semi criminal matter because they can have jail time as a consequence.
The family law specialist Bettina Yanez explains that contempt charges should never be ignored, as the ultimate consequence can be a jail sentence of five days for each count of contempt.
Attorney Yanez felt that this was such an important topic for anyone involved in a child support matter in California; that the attorney launched a video addressing a question a viewer submitted on Avvo.com.
The viewer from the City of Orange asked, "Can I be charged with contempt and billed for child support when I was living with the baby's mama?" Further the individual added:
"Why is a contempt case being filed against me for child support when the baby's mama and I were living together during the time I am being charged for child support. I was paying the bills and I would pay her in cash. Now what can I do. Orange, CA"
Attorney Bettina replied:
"A contempt action is not to be ignored. This type of case is a semi criminal matter because it can have jail time as a consequence. Although this all seems unfair and wrong, do not ignore it. The Department of Child Support Services in Orange County only knows what the mother has reported to them. Most likely this mother has applied for county aid or had opened up a child support case with the department. DCSS is just doing their job..."
The attorney explains that the individual will need to have an evidentiary hearing in order to bring forward any proof, evidence or witnesses, in order to prove that the individual was living with the mother and child; further, providing support during the time frame of the contempt action.
Bettina advises that child support payments should not be made in cash unless a receipt is obtained. One must always have proof of payment such as a receipt, cancelled check or a deposit directly into an account, but always with a note on the memo line stating, "child support".
Attorney Yanez defends parents facing contempt charges in Orange County. The attorney understands it is the parents' obligations to pay their child support orders. Moreover, the child support attorney also understands that a parent in jail does not help provide for their child. With the current tough economy many parents are unemployed; therefore, the parents fall behind on their child support orders.
In most cases, Bettina Yanez believes it is best to keep parents out of jail as long as they are making an effort to comply with the child support court orders.
For the Spanish speaking community the California Family Lawyer has launched "abogado de divorcio" a website that caters to the Hispanic viewers.
About: Bettina Yanez & The Family Law Offices of Yanez & Associates
Yanez & Associates is an Orange County Family Law Firm that handles a wide variety of family law cases such as, divorce, contested child custody, child support, child visitation, spousal support/alimony, domestic violence/abuse, paternity, mediation, restraining orders, modification, prenuptial agreements, annulments, legal separations; property division/settlements. The founding attorney Bettina Yanez is a California Certified Family Law Specialist serving the communities of Orange County, Los Angeles County and parts of Riverside County, California.
Additionally, the firm provides legal assistance to individuals in cases involving juvenile defense, juvenile delinquency and expungements. To learn more about the Family Law Offices of Yanez & Associates call (714) 971-8000 or use the Family Law online contact form.