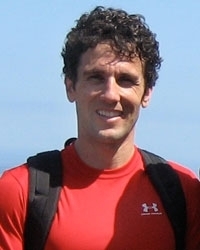 In addition to being a seasoned educator and scientist, Henry is a stalwart advocate for the needs of underserved children. Under his leadership, we will help diverse groups of urban youth develop personal connections to nature and understand the principles that govern it
San Francisco, CA (PRWEB) September 30, 2009
NatureBridge announced today that Henry Ortiz had joined the organization as Director of its new Santa Monica Mountains Institute campus. The campus is scheduled to launch its first residential environmental education programs in March, 2010.
"This campus has the potential to change the lives of many urban youth, some of whom have never experienced the ocean and hills of the nearby Santa Monica Mountains," said Woody Smeck, Superintendent of the Santa Monica Mountains National Recreation Area. "Working in partnership with NatureBridge, we'll be able to introduce thousands of youth each year to this amazing wild place that exists right in their own back yard."
The campus, located in the Santa Monica Mountains National Recreation Area, is NatureBridge's fourth campus. The pilot program will serve approximately 1,400 students in its first 18 months. The campus is expected to eventually serve 10,000 youth annually from throughout Los Angeles and Ventura counties.
"In addition to being a seasoned educator and scientist, Henry is a stalwart advocate for the needs of underserved children. Under his leadership, we will help diverse groups of urban youth develop personal connections to nature and understand the principles that govern it," said NatureBridge President and CEO Susan Smartt.
Mr. Ortiz joins NatureBridge from the Los Angeles Unified School District (LAUSD) where he held multiple positions including Secondary Science Instructional Specialist, Science Adviser, and Science Teacher. Mr. Ortiz spent most of his career developing programs for students and providing professional development programs for teachers and other educators at LAUSD. He also serves as a guest lecturer at National University, as Science Trainer for the GLOBE program, and is a guest lecturer in the visiting speakers program for the State Department.
"I came to Los Angeles from Cuba when I was four, grew up in the communities we'll be serving, and fell in love with the local beaches and wilderness hiking with my friends and brothers. Sometimes we would get home with our clothes smelling of sage brush and my mom knew where we had been," said Mr. Ortiz. "I'm thrilled to be joining NatureBridge and helping to bring its programs to Southern California youth. Our students need this. I've seen firsthand how these programs change their lives for the better."
With 20 years experience as a science educator, Mr. Ortiz brings a wide variety of experience to his new position, including his role as director of JBNSTS Science Camp in Calcutta, India, where he developed curriculum and trained university professionals to deliver inquiry-based science programs to middle and high school students. He also led outdoor education workshops for the Santa Monica Mountains National Recreation area, The Fort MacArthur Marine Science Program and the Temescal Canyon Field Science Program.
About NatureBridge
Founded in 1971 and based in San Francisco, NatureBridge is the largest residential environmental education partner of the National Park Service. Its mission is to inspire personal connections to the natural world and responsible actions to sustain it. NatureBridge currently operates three residential education campuses: Headlands Institute in the Golden Gate National Recreation Area, Olympic Park Institute in Olympic National Park in Washington, and Yosemite Institute in Yosemite National Park. Each year, NatureBridge serves more than 30,000 students through its field science, youth leadership, and teacher training programs. http://www.naturebridge.org
# # #