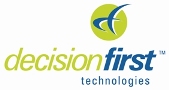 This is a product that can be leveraged by every SAP BusinessObjects customer out there.
ATLANTA, GA (PRWEB) March 22, 2012
Decision First Technologies (DFT), an SAP Gold Channel Partner, announced today that it recently launched its Center of Excellence (CoE) in support of SAP HANA. As one of the first SAP® BusinessObjects™ partners to become certified on SAP HANA, DFT combines its years of SAP BusinessObjects product knowledge with SAP HANA's new in-memory technology to fundamentally change the performance, capabilities and scalability for SAP BusinessObjects customers. DFT's CoE, based in Atlanta, GA, serves to improve the focus and value of its SAP HANA service offerings and provides an environment to demonstrate the advantages of the SAP HANA platform. These advantages include analyzing massive amounts of data, thousands of times faster than legacy databases; compressing data in-memory up to 5 to 10 times that of legacy databases; giving instant, secure access to data held in main memory; executing rapid parallel processing and forecasting calculations on the fly. The bottom line is customers can now analyze data at speeds and volumes not previously possible.
SAP HANA is a data source agnostic, in-memory appliance. It combines SAP software components that have been optimized on hardware from leading SAP partners. The software's core foundation is based on SAP's in-memory technology, allowing it to process massive quantities of real-time transactional data in the main memory of the server as well as provide real-time analysis of large data volumes at performance levels that are not possible with traditional database systems.
"With SAP HANA the data is not simply cashed based on frequent utilization, but it is literally stored, indexed, compressed and accessed in memory," said Jonathan Haun, business intelligence consulting manager and SAP HANA expert from Decision First Technologies. "In addition, it uses a columnar-based storage mechanism that results in faster access to big data tables compared to traditional row-based tables. SAP HANA enables our SAP BusinessObjects customers to perform real-time analysis on very large volumes of transactional data within seconds."
Whether a large enterprise, a small-to-medium business, an SAP ERP customer, or a non-SAP customer; SAP BusinessObjects users can benefit from the value that SAP HANA offers. The solution lets business users immediately access, model and analyze all of their transactional and analytical data in real time – from virtually any data source – in a single environment, without affecting existing applications or systems.
"This is a product that can be leveraged by every SAP BusinessObjects customer out there," says Taylor Courtnay, co-founder and vice president of sales with Decision First Technologies. "And with our newly formed CoE and SAP HANA installation in Atlanta, we can provide our customers with a hands-on environment so they can see the technology in action and witness first-hand what it can do in their environment.
For more information, visit these recent SAP HANA articles written by subject matter expert Jonathan Haun, consulting manager, Decision First Technologies:
SAP HANA FAQ
SAP BusinessObjects Explorer 4.0 Powered by SAP HANA
About Decision First Technologies
Decision First Technologies is an Atlanta-based software provider and professional services company specializing in delivering end-to-end business intelligence solutions to its customers. An SAP gold channel partner, DFT resells and offers certified consulting and training for SAP BusinessObjects solutions. With over 10 years of experience, DFT has helped hundreds of companies make better business decisions, dramatically reducing costs, increasing revenues and boosting profits. For more information on Decision First, visit http://www.decisionfirst.com/