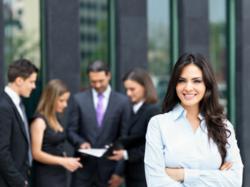 WFT Cloud helps SAP Customers with substantial cost savings by moving their Non-Production Systems into Cloud.
Princeton, NJ (PRWEB) April 17, 2012
Wharfedale Technologies Inc. (WFT Cloud), a leading professional IT services consulting firm specializing in cloud infrastructure integration, has announced it will be a proud sponsor at the upcoming SAP Virtualization and Cloud Week event at the SAP Labs in Palo Alto, CA from April 17th to April 19th. WFT Cloud is the First SAP Certified Provider of Cloud Services and specialized with road map, design, implementation, virtualization, high availability, management for SAP Private, Public and SAP Hybrid Cloud solutions.
Many SAP customers have executed plans to leverage WFT Cloud solutions for their SAP landscape in order to reduce hardware TCO and increase ROI. WFT Cloud is accredited by industry experts as leaders for SAP on Private Cloud. Customer are continually deciding how to effectively phase out as much hardware as possible as per Gartner report, while keeping all of their non-production SAP landscapes (including development, testing, training and sandbox) to WFT Cloud (Out burst to Cloud) where they still retain their Production Landscape which are highly secure and Non-Production easily accessible on the Cloud.
WFT Cloud Computing Solutions for SAP provides on demand, virtualized infrastructure which delivers reliable availability - with built in resiliency - for all SAP landscapes. "Customers have found that one of the most significant expressed concerns to deploying SAP Cloud is centered on data protection," says Wharfedale CEO, Ganesh Radhakrishnan.
Mr. Ganesh Radhakrishnan will be speaking about specific guidelines for mission critical, data protection for SAP landscapes in the Cloud. Additional topics to be covered will include:
(1) Backing up SAP data in the Cloud.
(2) Maintaining SAP application availability in the Cloud – including options for providing disaster recovery capability.
(3) High level architecture designs for cloud solutions will also addressed.
Many Wharfedale(WFT) customers are in the process of revamping their SAP landscapes with new applications – along with extensive, multi-phased roll-out development initiatives. These initiatives are taking place within each organization - thus provisioning of new systems can become highly challenging within their existing environments.
From Healthcare to Financial Services to Manufacturing to Transportation - Wharfedale (WFT) has exceeded the challenges of each customer's unique regulatory, compliance and data sensitivity demands. No matter what the level of risk and complexity - WFT Cloud has succeeded in strengthen the confidence of each customer by providing high level of reliability, stability, security, compliance, seamless and capacity on-demand. In the end, WFT Cloud is most proud of having met and exceeded all performance criteria defined by our customers.
Please kindly click on the video link below:-
http://tiny.cc/5fyucw
http://tiny.cc/alyucw
About Wharfedale Technologies Inc.
Wharfedale Technologies Inc. (WFT) is a leading technology consulting firm specializing in SAP infrastructure integrations and services, as well as private/public hybrid Cloud solutions. As an SAP certified provider of cloud services, Wharfedale also offers SAP solutions around - high availability, disaster recovery, advanced sizing for virtualization, back up/recovery Integration, systems refresh automation and landscape optimization.
For more information on Wharfedale and WFTCloud services, please visit http://www.wftcloud.com or http://www.wftus.com or call us at (888) 533-3113.
SAP and all SAP logos are trademarks or registered trademarks of SAP AG in Germany and in several other countries. All other product and service names mentioned are the trademarks of their respective companies.