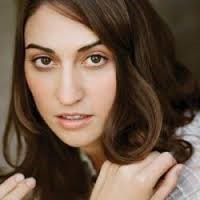 Find great seats at a great price at TicketTweet.com to see Sara Bareilles live in concert.
(PRWEB) August 22, 2013
Sara Bareilles Tickets for her 10-city North American Tour kicking off in October are now available for fans to purchase. Bareilles will begin her short North American tour October 6 in Boston, Massachusetts. She will then make stops in 9 other cities wrapping up October 19 in Athens, Ohio. Before kicking of her headlining tour, Sara Bareilles will be co-headlining dates throughout the month of September with OneRepublic. Sara Bareilles concert tickets are expected to sell fast. Her recent "Brave Enough Tour" sold out nationally in three minutes. Fans are encouraged to purchase tickets quickly to get great seats at an affordable price. Ticket Tweet has tickets available now for all stops on the tour
Sara Bareilles' fall tour will be in support of her new album, "The Blessed Unrest". The album was released on July 16 via Epic Records and it reached No. 2 on the U.S. Billboard 200 chart. Along with this upcoming tour and new album, Bareilles recently announced that a CD/DVD combo of her Brave Enough Tour from earlier this year will be released on October 22.
Fans were pleasantly surprised when Sara Bareilles recently took the stage at Taylor Swift's concert in Los Angeles to perform her hit new single "Brave." Introducing Bareilles, Swift said, "There's a song that came out a few months ago, and I listened to it every single time I had a bad self-esteem day — which is a lot. And this song is so beautifully written; it's so original. It's something I've listened to hundreds and hundreds of times, by an artist who I absolutely adore, a singer/songwriter who's so incredibly talented, it's ridiculous."
Stops on Sara Bareilles Fall 2013 Headlining Tour:
Oct. 6 – Boston, Mass., Orpheum Theatre
Oct. 7 – Washington, D.C., Lincoln Theatre
Oct. 9 – New York, N.Y., Radio City Music Hall
Oct. 10 – Philadelphia, Pa., Electric Factory
Oct. 12 – Lakewood, Ohio, Civic Auditorium
Oct. 13 – Chicago, Ill., Riviera Theatre
Oct. 15 – Kansas City, Mo., Uptown Theater
Oct. 16 – St. Louis, Mo., The Pageant
Oct. 18 – Indianapolis, Ind., Egyptian Room
Oct. 19 – Athens, Ohio, Templeton-Blackburn Memorial Aud.
About Ticket Tweet: Ticket Tweet is a major source for concert, theater, sports, and event tickets. As a leader in the secondary ticket market, Ticket Tweet has tickets available now for all shows on the Sara Bareilles Tour, including hard to find Fan Packages and VIP Packages. Ticket Tweet aggregates results from all major ticket source inventories to bring customers the best possible seat choices, and a convenient single point of contact. So don't wait. Lock in your Sara Bareilles Concert Tickets now at http://www.TicketTweet.com/ .