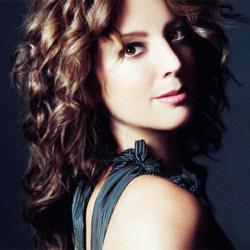 This will be a unique and memorable event that will bring incredible talent to Edmonton while it showcases the city's wonderful elements and spirit. ~ Ashif Mawji
Vancouver, British Columbia (PRWEB) June 06, 2013
Following in the footsteps of a successful Barefoot in the Backyard event last year in Sarah McLachlan's own Vancouver backyard, she brings the barefoot event this fall to Edmonton. This unique evening of music, food and festivities takes place September 14th, 2013 includes a performance by Sarah McLachlan, Colin James, students from the Sarah McLachlan School of Music and more.
"After experiencing first-hand both the impact of Sarah's school on the youth it reaches, and what Edmonton's art sector provides to its community, I am thrilled to support this event to the fullest. This will be a unique and memorable event that will bring incredible talent to Edmonton while it showcases the city's wonderful elements and spirit." says Ashif Mawji, CEO of NPO Zero and chair of event organizing committee.
When: 5 pm – Midnight
Saturday September 14th, 2013
Where: Soaring – Whitemud Road (Edmonton) home (owned by the U of A)
Only 400 tickets available at: http://www.barefootinthebackyard.com
If you would like to experience an incredible evening in Edmonton of live musical performances held in intimate backyard surroundings all while dining on extraordinary cuisine, you can find out more information about the event, tickets and sponsorships at: http://www.barefootinthebackyard.com. Tickets for this event are extremely limited and expected to sell out soon. The proceeds from this event will benefit the Sarah McLachlan School of Music, University of Alberta Music Program, Edmonton Opera and the Alberta Ballet.
Sarah Ann McLachlan, is a Canadian musician, singer and songwriter. Known for her emotional ballads and mezzo-soprano vocal range she has sold well over 40 million albums worldwide. McLachlan's best-selling album to date is Surfacing, for which she won two Grammy Awards and four Juno Awards. In addition to her personal artistic efforts, she founded the Lilith Fair tour showcasing female musicians and in 2002 founded her non-profit organization the Sarah McLachlan School of Music. The school provides free access to music for kids who otherwise might not have access to music education. At an early age music provided Sarah with the tools she needed to make it through the challenges she faced in life and recognizes the important role music can play in each child's life. Sarah is currently writing a highly anticipated new album and can be followed on Twitter @SarahMcLachlan and found on Facebook at facebook.com/SarahMcLachlan
You can learn more about Sarah McLachlan at http://www.SarahMcLachlan.com and about the Sarah McLachlan School of Music at: http://www.SarahSchoolofMusic.com.