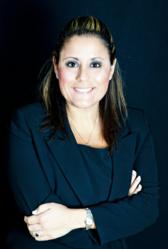 The client not only avoided a DUI conviction, but is now also able to expunge her record.
(PRWEB) May 24, 2013
A client of Florida criminal defense firm Finebloom, Haenel & Higgins' lawyer AnneMarie Rizzo, facing DUI charges, received a reduced reckless driving charge instead. Adjudication was withheld, meaning that the client may now expunge her record, and she was not required to be on probation.
According to court documents, the driver was stopped for speeding near Siesta Key Village by a Sarasota Sheriff's department deputy who is a trained drug recognition expert and a member of the force's DUI unit. Upon speaking with the driver, the deputy noted an odor of alcohol, bloodshot, watery eyes, slow, slurred speech, and inconsistencies answering questions about how much she had had to drink that evening. The driver performed field sobriety tests as requested by the deputy, did not perform them to his satisfaction, and was subsequently arrested and transported to the Sarasota County jail.
According to the court documents, at the jail the defendant attempted to provide the requested two breath samples to measure breath alcohol content. Both attempts yielded an error message on the Intoxilyzer 8000 machine, "Volume Not Met," meaning that the volume of breath provided in the blow was not sufficient to measure the alcohol content. The officer conducting the test accused the defendant of intentionally manipulating the machine and deemed it a refusal of the test.
After her release from jail, the client retained Sarasota DUI attorney AnneMarie Rizzo from the Florida law firm Finebloom, Haenel & Higgins. Attorney Rizzo conducted a thorough investigation of the arrest, filed motions to suppress the evidence based upon her discoveries, and set the case for trial. According to the court documents, the State Attorney's office retained an expert to testify that the results from the breath tests were reliable in spite of the error messages. After numerous challenges by Attorney Rizzo and intense negotiations, the prosecutor agreed to drop the DUI charges to reckless driving, withholding adjudication and not requiring probation. The client not only avoided a DUI conviction, but is now also able to expunge her record.
AnneMarie Rizzo
A former Assistant State Attorney, Florida criminal and DUI defense lawyer AnneMarie Rizzo has extensive trial experience, earning a reputation as an aggressive client advocate. Currently rated "Superior" (10 out of 10) by independent lawyer rating service Avvo.com, she has trained law enforcement officers and prosecutors across the state of Florida regarding evidence-based prosecution in the areas of criminal traffic and domestic violence. A graduate of University of Florida and University of Florida Levin College of Law, Ms. Rizzo now works with Finebloom, Haenel & Higgins on the criminal defense side, protecting the rights of clients.
Finebloom, Haenel & Higgins
Founded in 2004, Finebloom, Haenel & Higgins is a Florida criminal defense law firm. Its team of aggressive attorneys fights cases involving DUI, license suspensions, drug charges, juvenile offenses, battery and other crimes. Telephone calls are answered seven days a week, and case consultations are free. The firm has offices throughout Florida in Sarasota, Tampa, Orlando and Clearwater. For more information about the firm and criminal defense attorney AnneMarie Rizzo, call 1-800-FIGHT-IT or go to http://www.sarasotadui.net