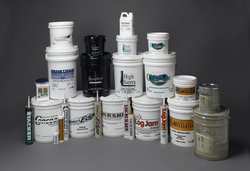 Brighton, CO (Vocus) July 23, 2009
Sashco Log Home Products announces their expanded relationship with Wisconsin based Golden Eagle Log Homes. The new expansion is just one part of Golden Eagle Log Homes' extensive investment in the future of their business as the economy recovers and they prepare for an increase in log home construction.
Golden Eagle Log Homes now offers the complete line of Sashco stains and finishes as their preferred choice for both exterior and interior log home products. Product availability includes High Sierra®, Transformation Stain™, and Log Builder®. In addition, Golden Eagle Log Homes now offers the complete line of Sashco stains, chinking and caulks on their new E-store. This addition allows all log home owners in central Wisconsin and beyond immediate access to Sashco log home finishing products. New expansion plans for Golden Eagle Log Homes also include offering a range of maintenance services to the log home industry, including professional blasting services.
Jim Minter, National Sales Manager for Sashco Log Home Products stated that, "Golden Eagle Log Homes is a respected and strong log home company and one Sashco is very excited to grow with. We are impressed by their foresight as they heavily invest in their future to increase readiness for the anticipated increase in log home building. We are pleased that Golden Eagle Log Homes recognizes the value of Sashco's log home products and services. I am confident that by recommending Sashco products, Golden Eagle's customers will maintain the beauty of the quality workmanship Golden Eagle Log Homes take so much pride in. We view this expansion as an ideal approach to meeting increasing consumer demand."
Sashco and Golden Eagle Log Homes are both family owned and operated companies, who together share more than one hundred years in business. Both Sashco and Golden Eagle Log Homes have a long history of operational integrity that has gained them a reputation for quality products and service. For more information about Sashco log home products visit their website at http://www.sashco.com and, for more information about Golden Eagle Log Homes, visit http://www.goldeneagleloghomes.com.
About Sashco Log Home Products:
Since 1936, Sashco has been manufacturing high performance caulks and sealants for specific home improvement on traditional built to log homes from the chimney to foundation. Sashco's line of home improvement products includes: Lexel - the first clear caulk in the clear tube; Big Stretch - for doors, windows and siding - won't crack it just stretches; Mor-Flexx - textured mortar and stucco repair; Through the Roof - clear, flexible, permanent roof repair. Sashco's log home products includes a complete line of ecologically safe, compatible products for finishing, maintenance, and restoration, including stains, caulking, chinking, borates and cleaning products, as well as finishing equipment.
About Golden Eagle Log Homes:
Founded in 1966, Golden Eagle Log Homes is a family business that grew from a successful building supply company. With the knowledge gained from building conventional framed homes and an in-depth understanding of the building products industry, the Parmeters decided to pursue their dream of building a log home in which to raise their family. This led to a small side business which began providing several custom log home packages a year to appreciative clientele. Today, Golden Eagle Log Homes is owned by Jay and Tod Parmeter and now produces hundreds of log homes, every one of them delivered with care, attention-to-detail and personal service. Golden Eagle's success comes from a dedicated group of people devoted to the time honored tradition of quality workmanship.
###