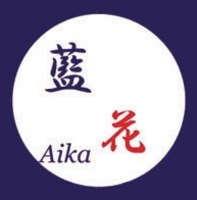 In this DVD, I teach the basic knowledge and techniques of Sashiko stitching including materials, designs, tools, how to transfer designs, how to stitch, and more. For those people who cannot take my class, this DVD brings my classroom to you in your home
Groton, MA (PRWEB) May 21, 2010
On Wednesday, May 26 from 6:00 to 8:00 p.m., The Gallery at Indian Hill will celebrate internationally acclaimed Sashiko artist, Miho Takeuchi , and some of her students at a DVD launch opening reception and exhibition.
Sashiko is a very old form of hand sewing using a simple running stitch sewn in repeating patterns through one or more layers of fabric. The Japanese word "Sashiko" means "little stabs".
Sashiko was born from the necessity of conserving and repairing garments at a time when cloth was not widely available to farmers and fishermen. This stitching was used as a practical technique to quilt together several layers of loosely woven fabric for warmth and strength.
Today, the main use of Sashiko has shifted and it is used primarily as a decoration on items. Also it is used as a surface embellishment and an alternative to western quilting.
Ms. Takeuchi's DVD, Sashiko Basics, demonstrates the basic technique of Sashiko stitching and includes a discussion of materials, designs, and tools, how to transfer a design, how to stitch, and the way to take care of Sashiko items. As Ms. Takeuchi states, "there are many people who would like to take my class, but live far from where I work. So I am bringing my classroom into your home with this DVD."
The reception, which is free of charge and open to the public, will be held in The Gallery at Indian Hill, 36 King Street in Littleton, MA. Japanese refreshments will be served.
About Miho Takeuchi
Miho Takeuchi has been a traditional Sashiko instructor and designer in the United States for the past 11 years. A native of Japan, her authentic and original designs tell the story of the home and origin of the beautiful hand stitching art of Sashiko. Through her designs, she depicts the cultural background of this ancient running stitch; one that has roots as functional embroidery, to its modern day use as decoration and surface embellishment on various items including quilts, handbags, purses, pillows, and garments. Ms. Takeuchi is devoted to providing as much information as she can for anything related to Sashiko, Japan, Japanese fabrics , hand crafting, and more.
In Ms. Takeuchi's own words, "I was born and raised in Japan, the home of the beautiful hand stitching art. As I think back now, I was surrounded by Sashiko in one from or another, from pillow cases to my high school Kendo (martial art) uniform. The dishcloth we used daily was made by my grandmother with Sashiko stitching and so was a little drawstring bag I used to carry my lunch box. As I got older, I truly believe this is what drew me to Sashiko stitching its simplicity, artistry, and the elegance that the simple running stitches provide to items in everyday life."
For more information
Visit http://www.designbyaika.com for tutorials, articles, descriptions/pictures of materials, and pattern for all types of projects.
Visit http://www.sashikodesigns.com for original sewing patterns for quilts, bags, purses, and seasonal items. We also carry fabric, thread, sampler cloth, notions, tracing tools, imported handles, magnetic closures, Japanese Cording and original sewing patterns.
About Indian Hill Music
Indian Hill Music
36 King St. Route 110 (Route 495 / Exit 30)
Littleton, MA
Tel: 978-486-9524
http://www.indianhillmusic.org
Contact:
Miho Takeuchi
978-448-4078
# # #