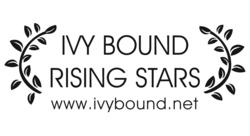 The user-friendly format Rising Stars uses creates an effective tool that enhances understanding of difficult vocabulary
New Britain, CT (Vocus) May 24, 2010
Looking for another way to prepare for the SAT? Now you can read a classic novel and improve your SAT vocabulary at the same time. Ivy Bound Test Prep's (http://www.ivybound.net ) new Rising Stars Series, a collection of classic annotated novels, helps students prepare for the SAT with detailed chapter descriptions and highlighted word definitions to help strengthen SAT vocabulary and reading comprehension.
"The user-friendly format Rising Stars uses creates an effective tool that enhances understanding of difficult vocabulary," said Joan Shotkin, a retired middle school teacher. "The series enables students to focus on pertinent and thought-provoking essay topics and discussion questions."
Each Rising Stars novel features highlighted SAT prep words, public figures and geographical locations accompanied by definitions on the same page to eliminate flipping to the index. The novels features detailed chapter descriptions and sample discussion questions. Ivy Bound Test Prep has also launched a complementary vocabulary database featuring SAT words from published SAT tests. The database will be updated as new SAT tests are published. Rising Stars purchasers receive access to the database for one academic year at no charge.
"The SAT remains a close second to grades in the college admissions process. At many of the elite colleges, an SAT score is equal in importance to grade point average," said Mark Greenstein, lead instructor and founder of Ivy Bound Test Prep. "We came up with this unique collection of annotated novels to help students prepare for the SAT but also to help them absorb great literature for school or for pleasure."
The first Rising Stars novel features classics including Flatland by Edwin Abbot, Heart of Darkness by Joseph Conrad, A Tale of Two Cities by Charles Dickens, Utopia by Thomas More, The Awakening by Kate Chopin and Tales of the Macabre by Edgar Allen Poe.
Ivy Bound Test Prep is a national provider of SAT, SAT II, PSAT, ACT and LSAT tutoring and courses Ivy Bound tutors also provide college essay brainstorming and editing. Ivy Bound features first-rate instructors who take the SAT, ACT and SAT II regularly and maintain scores in the top one percent. In 2009, Ivy Bound's diligent students reported an average 170.6 point improvement. Ivy Bound is based in Connecticut and has tutors available in 23 states and internationally. To learn more about the Rising Stars Series please call Ivy Bound Test Prep at 877-975-1600 or visit http://www.ivybound.net.
# # #