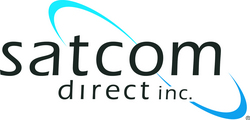 With aircraft already utilizing SwiftBroadband provided by Satcom Direct, we are truly experiencing the strength of this product and how it enhances current Satcom Direct satellite communication service solutions
Satellite Beach, Fla. (Vocus) April 15, 2009
Satcom Direct, a leading innovator of satellite voice, fax, and Internet data service solutions, announces it has become a Distribution Partner (DP) for the Inmarsat SwiftBroadband service for the corporate, government, and military aviation industries.
As an Inmarsat SwiftBroadband DP, Satcom Direct will be able to respond directly to end-user requirements, providing high-quality customer service and offering real-time troubleshooting and diagnosis. Satcom Direct will also leverage and enhance key relationships with end users by the distribution of SwiftBroadband through its reseller network.
By utilizing SwiftBroadband, customers can experience cost savings as charges for the service are based on data usage rather than on a per-minute basis.
Inmarsat SwiftBroadband was designed to provide higher bandwidth across all areas of aviation, while delivering high-quality voice communications. SwiftBroadband allows concurrent use of voice and high-speed data through a single installation, allowing simultaneous users and operation of demanding applications. Both IP and circuit-switched applications are supported, with a choice between background IP services and data streaming on demand available. The service offers standard IP data at up to 432kbps and data streaming on demand at 32, 64, and 128kbps.
SwiftBroadband offers faster data rates than other in-flight Internet services and expands customer access to other Satcom Direct services, such as Global Flight Tracking and Weather. SwiftBroadband can also operate as a standalone product or simultaneously with Inmarsat Classic services.
"With aircraft already utilizing SwiftBroadband provided by Satcom Direct, we are truly experiencing the strength of this product and how it enhances current Satcom Direct satellite communication service solutions," said Jim Jensen, founder and owner of Satcom Direct. "SwiftBroadband fulfills current communication demands of travelers with constant and steady access to the Internet whether on the ground or in the air. We are honored to have been chosen as a DP for Inmarsat SwiftBroadband services. Satcom Direct prides itself on technology and service that gives our customers unparallel support, and being selected as a DP by Inmarsat only further proves that Satcom Direct has established itself as the leading service provider in satellite communications."
"Satcom Direct's experience as a leading service provider of Inmarsat services to the aviation industry make them a natural choice as a distribution partner for SwiftBroadband," said Perry Melton, Chief Operating Officer of Inmarsat. "The strength of SwiftBroadband paired with Satcom Direct's proven track record of delivering innovative solutions and excellent customer support makes a very compelling offering."
SwiftBroadBand supports both IP and circuit-switched applications and enables all essential cockpit and cabin applications, including telephone, text messaging, e-mail, Internet, and intranet access, as well as flight planning, weather, and chart updates. SwiftBroadband is applicable for corporate customers and flight crew, but also for military, government, and heads of state personnel, as it is compatible with government-grade encryption and secure communication standards, including STU-IIIb, STE, Taclane, KIV-7, and Brent.
Satcom Direct will become a Distribution Partner for SwiftBroadband services as of April 15, 2009.
About Satcom Direct
Founded in 1997, Satcom Direct is the leading innovator of satellite voice, fax, and broadband data service solutions for business and general aviation, military, government, emergency response, media, and other industries that demand secure and reliable global communications. Its primary product, Global One Number®, is an advanced connection service for aeronautical, maritime, and land mobile applications that makes satellite communications as reliable and simple to use as ground-based telephones. Satcom Direct's extensive product portfolio also includes Aero V(SM), Aero X®, FlightDeck Freedom(TM) (FDF), OneView(TM), Plane Simple®, and Satcom OnSite; Inmarsat's Classic Voice, Swift 64, and SwiftBroadband; Iridium(TM) Aero Services; and ViaSat® Yonder(SM) Ku-band Mobile Broadband. For more information regarding Satcom Direct, visit http://www.satcomdirect.com , e-mail sales (at) satcomdirect (dot) com, or call +1.321.777.3000. To view Satcom Direct's portable satellite communication equipment and services, including satellite phones and BGAN units, visit http://www.satcomstore.com , e-mail mobileops (at) satcomdirect (dot) com, or call +1.321.777.0771.
About Inmarsat
Inmarsat plc (LSE: ISAT) is the leading provider of global mobile satellite communications. Since 1979, Inmarsat has been providing reliable voice and high-speed data communications to governments, enterprises, and other organizations, with a range of services that can be used on land, at sea, or in the air. The company's services are delivered through a global network of more than 500 distribution partners and service providers operating in 180 countries. For the year ended 31 December 2008, Inmarsat plc had total revenue of US$ 996.7 million (2007: $576.5 million) with an EBITDA of US$531.2 million (2007: $388.1 million). For more information, please visit http://www.inmarsat.com.
###