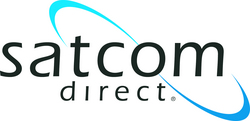 Since our training course was approved for credit in March, we have held several classes at our new training facility located at our headquarters and primary operations center in Satellite Beach, Florida, with extremely positive results
Satellite Beach, Fla. (Vocus) October 18, 2010
Satcom Direct, the leading innovator of satellite voice, fax, datalink, and Internet communications solutions, is enhancing its Satellite Communications Training Course based on success of the program and planning additional Inspection Authorization renewal credit training courses.
In March 2010, Satcom Direct received certification from the FAA that its Satellite Communications Training Course would count toward requirements for Inspection Authorization renewal. Those who hold an FAA Inspection Authorization certificate must maintain their eligibility through written documentation, and according to the FAA website, each year during a 12 month period (April 1st to March 31st), they must meet one of five renewal requirements listed in 14 CFR §65.93(a). Satcom Direct's Satellite Communications Training Course helps Inspection Authorization holders qualify under item (4) of the listed requirements and is approved to count for 16 hours toward Inspection Authorization renewal.
"Since our training course was approved for credit in March, we have held several classes at our new training facility located at our headquarters and primary operations center in Satellite Beach, Florida, with extremely positive results" said Jim Jensen, founder and owner of Satcom Direct. "So far, we have successfully trained over 40 students from business aviation, military, and government organizations who have systems already installed or looking to gain knowledge and know-how for an upcoming installation. It's great to see everyone interested in learning more about their on-board communications systems."
The Satcom Direct Satellite Communication Training Course provides satellite theory and hands-on activities in the Satcom Direct lab which is equipped with Inmarsat, Iridium, and ViaSat equipment. The training course is scheduled at various times throughout the year, and existing and new Satcom Direct customers can attend any session no cost. During the course, attendees become familiar with set-up, troubleshooting, and gain general knowledge of the cabin communication (Internet) system(s) installed in their aircraft.
The course is continually updated to accommodate changes in technology and to include feedback and suggestions from past course participants. In addition, Satcom Direct is planning to add additional programs, including a datalink (ACARS/AFIS) course for Inspection Authorization renewal credit to coincide with the upcoming annual Satcom Direct Connecting with Customers Conference in March.
For more information on available schedules for the Satellite Communications Training Course and other training events, contact Satcom Direct at 321-777-3000 or visit the training section of the Satcom Direct website at satcomdirect.com. More information is also available in Satcom Direct's booth (#6221) at the National Business Aviation Association (NBAA) Annual Meeting & Convention in Atlanta, Georgia, October 19 – 21 at the Georgia World Congress Center.
About Satcom Direct
Founded in 1997, Satcom Direct is the leading innovator of satellite voice, fax, and broadband data service solutions for business and general aviation, military, government, emergency response, media, and other industries that demand secure and reliable global communications. Its primary product, Global One Number®, is an advanced connection service for aeronautical, maritime, and land mobile applications that makes satellite communications as reliable and simple to use as ground-based telephones. Satcom Direct's extensive product portfolio also includes Aero VSM, Aero X®, FlightDeck Freedom™ (FDF), One View™, Plane Simple®, Satcom OnSite, and SD Flight Tracker; Inmarsat's Classic Voice, Swift 64, and SwiftBroadband; Iridium Aero Services; and ViaSat® YonderSM Ku-band Mobile Broadband. For more information regarding Satcom Direct, visit http://www.satcomdirect.com , e-mail sales(at)satcomdirect(dot)com, or call +1.321.777.3000. To view Satcom Direct's portable satellite communication equipment and services, including satellite phones and BGAN units, visit http://www.satcomstore.com, e-mail mobileops(at)satcomdirect.com, or call +1.321.777.0771.
###