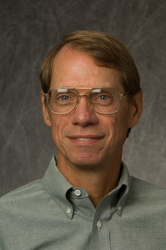 I'll focus on protecting customer data utilizing techniques other than encryption (i.e. MPLS), and the important of viewing traffic at certain points in the network in order to provide troubleshooting assistance to customers
Columbia, MD (PRWEB) March 10, 2010
Chesapeake NetCraftsmen, a consultancy focusing on network management and security, high-end routing and design, switching, VoIP, Unified Communications, QoS, MPLS, IP multicast, course and lab development, is pleased to announce Terry Slattery - CCIE # 1026, is among four other network security experts presenting at Satellite 2010. The topic of their discussion is: Securing Your Network: Protecting your Operations, Content and Assets.
Terry's portion of the panel discussion will examine the questions: How secure is your satellite network? What steps should you take to safeguard it and the traffic which goes across it? Attendees will exchange ideas with the panel of network security experts and discuss real world problems and solutions. Discussion will include problem areas, network security hardware and industry best practices.
Satellite 2010 Conference and Exhibition creates a forum for all sectors within the global satellite communications marketplace — military, emergency response, enterprise, broadcast, telecommunications and commercial — to come together to learn, network and collaborate.
The event is March 15-18, 2010 in the Gaylord National Convention Center, National Harbor, MD. Please visit http://www.satellite2010.com/ to register.
About Chesapeake NetCraftsmen:
Chesapeake NetCraftsmen's consultants include some of the most experienced Cisco CCIEs in the world. Chesapeake NetCraftsmen comprehensive solutions portfolio includes: network assessments; converged network design/implementation/ support; Unified Communications design/implementation/ support; network security (firewalls, intrusion detection, incident response and escalation, security policy articulation, and compliance checking); network performance evaluation and optimization, troubleshooting, and infrastructure project management. Chesapeake NetCraftsmen Security Practice provides highly specialized, enterprise-wide security expertise to virtually every type of networking environment. We offer policy-based exercises and reviews as well as hands-on implementation of changes in the network and security infrastructure. For more information, contact http://www.netcraftsmen.net
# # #