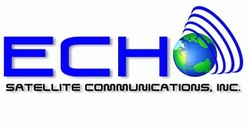 The Echo SatCom SatMAX system is a critical component of our disaster communications plan and is ready if any or all other means of terrestrial communications are compromised
Houston, TX (PRWEB) February 19, 2008
Officials with Echo Satellite Communications, Inc. (Symbol: OTCBB: ECSC), a leading global provider of wireless, non-line-of-sight satellite communications products and services, today announced that Fort Bend County, Texas, one of the fastest growing counties in the country, has renewed its satellite communications system contract.
The County owns an Echo SatCom portable SatMAX® Emergency Communications System. This capability helps to ensure constant satellite telephone communication for disaster recovery personnel in the event that land-based communications (cell tower or Public Switched Telephone Networks) are compromised.
Like many other local governments across the state, Fort Bend County was seeking a viable non-land-based backup communications system to enhance its current communications and to meet state emergency-response requirements. Each county in Texas is required by state mandate to coordinate public service in a disaster with effective emergency response. The County's ability to do this depends largely on dependable communication with state and federal agencies, hospitals, law enforcement and other first responders. Echo SatCom's SatMAX® system, which enhances Iridium's reliability and strong coverage with mobility and flexibility, offers an affordable, dependable solution to this challenge.
"The Echo SatCom SatMAX system is a critical component of our disaster communications plan and is ready if any or all other means of terrestrial communications are compromised," said Danny Jan, Assistant Fort Bend County Emergency Management Coordinator.
About Echo Satellite Communications, Inc.
Echo Satellite Communications, Inc. is dedicated to providing global wireless, non-line-of-sight, satellite voice and data communications links to government, military, and commercial and industrial customers. Known for our ability to design, implement and commercialize satellite communications technology solutions, Echo SatCom has a full array of wireless, non-line-of-sight communications solutions to offer to military, governmental, first responder, and industrial users for whom communication is not optional, it is critical. For more information, please visit http://www.echosatcom.com; or view or information video at http://www.angelvisiontech.com/clients/echo_satellite.
Certain oral statements made by management from time to time and certain statements contained in press releases and periodic reports issued by Echo Satellite Communications, Inc., (the "Company"), as well as those contained herein, that are not historical facts are "forward-looking" statements within the meaning of Section 21E of the Securities and Exchange Act of 1934, and because such statements involve risks and uncertainties, actual results may differ materially from those expressed or implied by such forward-looking statements. Forward-looking statements, including those in Management's Discussion and Analysis, are statements regarding the intent, belief, or current expectations, estimates, or projections of the Company, its directors, or its officers about the Company and the industry in which it operates and are based on assumptions made by management. Forward-looking statements include without limitation statements regarding: (a) the Company's strategies regarding growth and business expansion, including future acquisitions; (b) the Company's financing plans; (c) trends affecting the Company's financial condition or results of operations; (d) the Company's ability to continue to control costs and to meet its liquidity and other financing needs; (e) the declaration and payment of dividends; and (f) the Company's ability to respond to changes in customer demand and regulations. Although the Company believes that its expectations are based on reasonable assumptions, it can give no assurance that the anticipated results will occur. When issued in this report, the words "expects," "anticipates," "intends," "plans," "believes," "seeks," "estimates," and similar expressions are generally intended to identify forward-looking statements
###