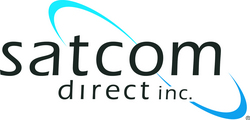 I am excited to be joining the Satcom Direct team, as they are the leader in aviation satellite communications and in customer technical support for business aviation
Satellite Beach, Fla. (Vocus) April 6, 2009
Satcom Direct, a leading innovator of satellite voice, fax, and Internet data service solutions, has chosen Rob Waterhouse as its new Director of Sales. Waterhouse will be responsible for sales of the entire portfolio of Satcom Direct services, with a focus on ViaSat® YonderSM Ku-band Mobile Broadband service and Satcom Direct's FlightDeck FreedomTM.
Waterhouse brings with him over 12 years of experience selling VHF and satellite communications and network services to commercial airlines, along with sales of VHF and satellite communications and flight support services to the business aviation industry. Most recently in his career, he has concentrated on sales focused on Ku-band based broadband services.
"I am excited to be joining the Satcom Direct team, as they are the leader in aviation satellite communications and in customer technical support for business aviation," said Rob Waterhouse. "I am looking forward to representing Satcom Direct in selling the ViaSat Yonder service, which is a significant advancement in Ku-band service for the business aviation industry that offers increased data speeds, robust voice over IP (VOIP) services, and near global coverage."
Waterhouse comes to Satcom Direct from ARINC where he focused on sales of various satellite technologies and services. He holds a BA honours degree from the University of London and also holds several International Air Transport Association (IATA) certifications in aviation marketing and sales.
"We are excited to have Rob as a member of our team," said Tony Queenan, Vice President of Sales for Satcom Direct. "He brings a tremendous amount of knowledge regarding the business aviation industry and satellite communications to our team, and his experience and expertise in Ku-band services is a tremendous asset. We look forward to utilizing his industry strengths to grow our portfolio and benefit our customers."
About Satcom Direct, Inc.
Founded in 1997, Satcom Direct is the leading innovator of satellite voice, fax, and broadband data service solutions for business and general aviation, military, government, emergency response, media, and other industries that demand secure and reliable global communications. Its primary product, Global One Number®, is an advanced connection service for aeronautical, maritime, and land mobile applications that makes satellite communications as reliable and simple to use as ground-based telephones. Satcom Direct's extensive product portfolio also includes Aero X®, FlightDeck FreedomTM (FDF), One ViewTM, Plane Simple®, and Satcom OnSite; Inmarsat's Classic Voice, Swift 64, and SwiftBroadband; IridiumTM Aero Services; and ViaSat® YonderSM Ku-band Mobile Broadband. For more information regarding Satcom Direct, visit http://www.satcomdirect.com, e-mail sales (at) satcomdirect.com, or call +1.321.777.3000. To view Satcom Direct's portable satellite communication equipment and services, including satellite phones and BGAN units, visit http://www.satcomstore.com, e-mail mobileops (at) satcomdirect.com, or call +1.321.777.0771.
###