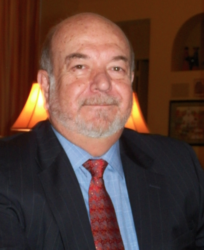 We are transitioning to a sales-oriented business, and Jon's proven track record of growing a mobile satellite services and sales organization will be invaluable to our continued growth."
(PRWEB) May 01, 2012
Satellite Phone Solutions, LLC. (SPS), today announced the appointment of Jon Klein to the position of President and CEO. The move is consistent with recent addition of satellite phone sales and rentals to the company's existing social media forum for the mobile satellite community.
"Our team has built Satellite Phone Solutions around social media, inter-personal communications and solutions for today's travelers," said Jason Marton, Director of Social Media for Satellite Phone Solutions. "Now, we are transitioning to a sales-oriented business, and Jon's proven track record of growing a mobile satellite services and sales organization will be invaluable to our continued growth."
Klein brings over 20 years of satellite industry sales and operational leadership experience to the organization, having held leadership positions throughout the spectrum of satellite communications and deep sea maritime businesses. Additionally, Klein holds a master's degree from CW Post – Long Island University and is a graduate of the United States Merchant Marine Academy.
"I have been watching the evolution of Satellite Phone Solutions LLC over the past year and am very impressed how this young group of entrepreneurs has built an excellent on-line business, while 'keeping it simple', providing customers with both perspectives from both seasoned satellite specialists and social media users through their Facebook forums and Twitter feeds," said Klein. "I look forward to working with the SPS team to help build the company into one of the top mobile satellite service providers."
Satellite Phone Solutions provides sales and rentals of satellite phone equipment and airtime, including Globalstar, Inmarsat, Iridium and Thuraya satellite phones and SPOT satellite GPS messengers.
"Jon Klein has been a strong supporter of Globalstar for many years and a true pioneer of the handheld satellite phone market," said Jay Monroe, Chairman and CEO of Globalstar, Inc. "We look forward to working with Jon and Satellite Phone Solutions as both companies move through what promises to be an exciting 2012."
About Satellite Phone Solutions
Satellite Phone Solutions (SPS) is a web site and a social media forum helping people understand and untangle the complex choices among satellite phone network operators, satellite phone hardware, satellite phone coverage and satellite phone airtime plans. Topics are centered on mobile satellite service providers' networks, including Inmarsat, Iridium, Globalstar and Thuraya. Forums include perspectives from satellite phone user markets including remote workers, adventure travelers, natural resources, educational institutions, and emergency operations for business continuity, first responders and governmental agencies and non-governmental aid organizations.
For more information on how SPS is helping people understand the satellite phone industry, and to access Satellite Phone Solutions' Facebook, Twitter and YouTube pages, visit http://www.satellitephonesolutions.com.
###