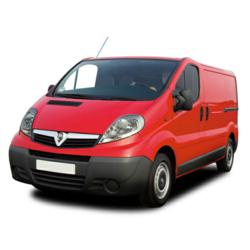 it is essential that you are aware of the risks involved with sat navs.
Bolton, Lancashire (PRWEB) June 18, 2012
New research released by Lancaster University and the University of London has highlighted the risks faced by drivers who use satellite navigation systems in their vehicles. Using a car simulator, researchers tested drivers for reaction times and changes in behaviour when faced with a range of hypothetical situations, revealing that when concentrating on instructions from sat nav devices, motorists did not drive as safely.
Roy Ganley, owner of First Step Leasing and supplier of Van Lease purchase vehicles, advises motorists to be cautious of the technical gadgetry. 'Although sat navs can provide assistance to drivers making foreign journeys or finding alternative routes, this research has highlighted how they can be a hindrance too.'
The volunteer drivers were instructed by a computer imitating a sat nav device. Simple instructions were issued to the motorists and their responses recorded. It was noted that complex or too much information from the sat nav resulted in speeding, swerving and failure to notice hazards and pedestrians during the simulation.
Roy Ganley provides Van Lease purchase services to a range of different companies across the country. 'As a business owner whose company relies on either a single company vehicle or a fleet of vans with a staff of drivers, it is essential that you are aware of the risks involved with sat navs. The safety of your staff is paramount.'
'People are capable of following spoken instructions in a car and it's actually a really good way of presenting information to them. It's important not to make those directions too complicated because that runs the risk of asking them to keep too much information in mind when they are also trying to concentrate on the driving task,' says Polly Dalton, lead researcher from the University of London. She added that listening to instructions was a lot safer than relying on a paper map.
'Thankfully the era of continuously stopping during long or foreign journeys to look at a folding paper map is over,' says Roy Ganley, supplier of lease vans and Van Lease purchase specialists. 'But we must bear in mind that the added aspect of a satellite navigation system carries some risks, especially when junctions, turn-offs and roads that aren't well known to a driver are part of the journey.'
Dr. Pragya Agarwal of Lancaster University concluded that the research could assist the sat nav industry in the future, making it safer and more user friendly.
'Sat navs released today are a lot more advanced than the models of the early 2000s,' says lease vans supplier, Roy Ganley. 'However, they could be developed further to include less complicated instructions and narratives, and perhaps more notice given when approaching large or complicated junctions.'
Sat navs were acknowledged as being very useful for drivers by The Department for Transport but warned that motorists using them to do so responsibly.
'Businesses depending on lease vans or Lease purchase vans as an essential aspect of their operation need to review the sat nav systems that are used in company vehicles, and how their staff are using them,' says Lease purchase vans supplier, Roy Ganley. 'Speak to your drivers and ensure that they're confident when using such equipment on their daily journeys and find out if they have any problems following the given instructions. Accidents or collisions are of course hazardous to the drivers, but they affect both company reputation and productivity too.
'This is especially important for small businesses too, where perhaps purchasing a company vehicle is not yet a financial option, which is why leasing vans is an ideal solution. However, whether leasing a van or buying an entire fleet, it's essential that businesses owners are aware of the risks involved with using sat navs in their company vehicles.'
Looking for a website which looks good and brings lots of enquiries? Click web design Bolton or search online for Vizcom Design
Source: http://news.lancs.ac.uk/Web/News/Pages/Can-sat-navs-reduce-drivers-performance.aspx