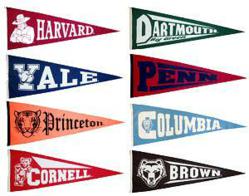 From Good to Great
New York City, New York (PRWEB) January 24, 2013
Kweller Test Prep is pleased to announce that registration is now open for the SAT Summer Camp in Forest Hills, Queens and in Midtown, Manhattan.
Weekday classes begin on Monday, July 1, 2013 and weekend classes commence on Saturday, June 29, 2013.
Kweller Prep serves gifted students who aspire to score a 2000 or higher on the SAT. In 2012, 18% the students who attended the 8-week summer camp were selected as National Merit Semi-Finalists, and scored in the 99th percentile in New York State on the challenging College Board exam.
The summer camp focuses heavily on building advanced vocabulary as well as teaching core math and English test-taking skills. The company's goal is for students to develop mastery of the SAT material.
Disclaimer: Test names and other trademarks are the property of the respective trademark holders. None of the trademark holders are affiliated with Kweller Test Prep, Inc. or this web site. SAT is a registered trademark of the College Board, which was not involved in the production of, and does not endorse, this product.