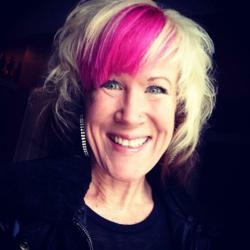 Social Media is the fastest growing tool in a mobile media driven culture that no business owner can ignore!
(PRWEB) February 08, 2013
Debt and unemployment are currently permeating our country and small business owners are striving to make ends meet. Now is the time to regain hope and go back to basics in communication, relationships and good old fashioned customer service.
Saturday with Sandi, April 6th, 2013 in Dallas, Texas, will be a very critical event where business owners, pastors, stay at home parents, and entrepreneurs can gather to learn business 'How-Tos' and client retention strategies that will change your results quickly.
Relationships and customer service are the linchpins business owners must master to stay afloat in a social media driven culture. Sandi Krakowski, an online marketing expert with 17 years of successful experience, serves over 1 million small and large business owners using the most effective tools online through social media, blogging, email and mobile marketing. She is recognized for her old-fashioned values, vibrant pink hair, and radical faith.
Attendees will learn basic financial and wealth principles anyone can use instantly to change their life, along with teaching on spiritual gifts and talents and how to use them in any area of business. With a social media mobile driven culture dominating the internet today, no business owner can afford to be without this knowledge.
Along with these teachings, Krakowski will be interacting with her guests on stage, answering questions, and giving away Apple products. This event is selling out quickly.
About Sandi Krakowski- Voted in the top 25 of Start Up Nations Leading Business Moms she is a serial entrepreneur who refers to herself as a "Back To Basics Step By Step Business Expert." She currently serves internationally and is looked to daily by those who want to not only start a business, but start one correctly. Sandi is also sought out by successful business owners for her keen insights into how to use the social media to create broader brand presence and engagement. With over 230,000 friends and followers on social media, Sandi's Facebook page was rated the 7th fastest growing business page on Facebook under Business Person category.