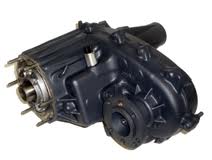 Our used and rebuilt units arrive tested and evaluated upon customer receipt
San Francisco, California (PRWEB) June 28, 2013
The Saturn brand of vehicles was discontinued in 2010 although SUV variants are still among the vehicles found in use in North America. Parts for these 4x4 vehicles can now be located through the TransferCasesforSale.com company. This company has added used Saturn Outlook transfer case inventory for sale online at http://www.transfercasesforsale.com/eagle-transfer-cases.
These case assemblies fit into the 2008 through 2010 year models. The offering of preowned and rebuilt case units is designed to create better opportunities for Saturn SUV owners online.
"Our case assemblies represent Saturn and other GM brands," a source from the Transfer Cases for Sale Co. confirmed. These drive train units help to control the power that is applied to each differential when four-wheel or all-wheel drive is selected during vehicle operation. Routine maintenance performed on these systems can help reduce breakdown or other issues. "Our used and rebuilt units arrive tested and evaluated upon customer receipt," the source added.
The Transfer Cases for Sale Co. has recently partnered with better supply companies to improve the quality of inventory sold to the public. These companies now providing the testing and evaluations that are performed before shipment is completed. The increase in General Motors inventory is now possible because of these agreements in place. The preowned and refurbished units that are offered online now receive these tests for no additional cost.
A warranty program was established earlier this year to help extend protection for all purchases originating from the company website or toll-free ordering center. These warranties are applicable to imported units and American made editions that are found for sale online.
The new Saturn units are eligible for this extended protection inclusion. A news release was published for consumers online at http://www.prweb.com/releases/rebuilt-transfer-cases/refurbished-transfer-case/prweb10779452.htm detailing the terms of this new protection.
About TransferCasesforSale.com
The TransferCasesforSale.com company leads the preowned and rebuilding market for imported and transfer case inventory online. This company secures its inventory through supply partnerships in North America to sell quality components to buyers unable to purchase replacements in parts of the U.S. The TransferCasesforSale.com company developed its website to serve as an informational tool online to educate people searching for replacement units. Hundreds of pages have been published on the company website to add to the information that is presented for pricing and parts quality upon quote requests online or offline.