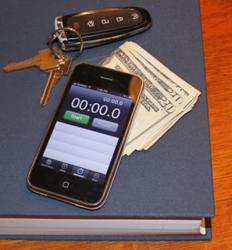 MIBOSO Authentic Personal Brands deliver 6-figures in annual savings and earnings.
Toronto, Ontario (PRWEB) November 07, 2012
Authentic Personal Branding System Inventor and personal brand pioneer, Rosemary Davies-Janes, has developed a measurement and reporting scale that accurately measures and firmly quantifies the tangible results that personal brands deliver.
Ms Davies-Janes' measurement scale also validates "soft" personal brand benefits:

Increases in confidence, satisfaction, happiness and fulfillment
Reduction of stress, indecision and frustration
Enhancement of relationships, career and impact
... and quantifies them with metrics that measure time and dollars, earned and saved.
One corporate executive calculated that her personal band drives over US $500K/year in savings and earrings for her employer. But they don't get all the benefits.
This VP credited her brand with earning her over $182K last year, a benefit that will repeat next year, and the year after that, into the foreseeable future.
Compounded earnings and savings over time make this executive's personal brand a highly productive investment.
Here's the breakdown of our client's $182K in brand-driven earnings:
$43K was attributed to brand-driven "clarity, focus, and productivity"
$134K in "job security" was attributed to brand-driven "performance consistency"
$4K worth of vacation time was earned by brand-driven "efficiency"
$1.5K worth of personal time was saved by outsourcing tasks that fell outside the executive's brand-defined "strengths, values and focus"
Personal Branding, typically presented as more of an empowering experience than an empirical process, has finally been validated. This measurement process is the focus of a series of upcoming tele-classes titled, "The Truth About Personal Branding."
For additional information or to register for "The Truth About Personal Branding" Series, visit http://authenticpersonalbranding.com/classes/ This 3-part free tele-class series runs at two times, 3 OR 9 pm Eastern, on November 14, 19 and 27, 2012.
MIBOSO® is a trademark owned by Rosemary Davies-Janes. All rights reserved.
ABOUT MIBOSO® Authentic Branding.
Our Authentic Personal Branding products and services give you the words, systems and codes that convince prospective clients or employers to choose you. You gain the understanding and skill to express your Authentic Personal Brand with confidence, driving both your personal and business success.
Our Authentic Business Branding products and services deliver the insights, tools and tactics that attract and retain customers, grow sales and build brands.