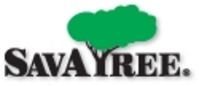 Bedford Hills, NY (PRWEB) August 30, 2009
SavATree arborists Andrew Carpenter, Brian McLaughlin and Christian Williams successfully completed the Certified Arborist examination administered through the International Society of Arboriculture (ISA), demonstrating mastery in their field. The International Society of Arboriculture is a worldwide professional organization dedicated to fostering a greater appreciation for trees and to promoting research, technology, and the professional practice of arboriculture. Carpenter, McLaughlin and Williams now join an elite group of peers in the green industry with this prestigious designation.
The purpose of the ISA Certification Program is to improve the level of knowledge and standard of practice within the tree care profession. It is designed to assist the public in identifying professionals in arboriculture who have demonstrated a thorough knowledge of proper tree care practices through a professionally developed education system and examination program. ISA re-certification is required every three years in order to encourage arborists to keep up with the latest education and practices in their field.
SavATree President Daniel van Starrenburg stated, "Our arboricultural teams receive continuous instruction and certification in the most progressive methods used to preserve the health and safety of trees and shrubs. Through a combination of long-term planning, teamwork, creativity, new technology and effective communication we provide the resources necessary for our employees to make a steady progression and have a long-lasting, rewarding career in professional tree care. Our commitment to excellence sets us apart from the competition. I applaud Carpenter, McLaughlin and Williams for their outstanding achievement."
About the ISA Certified SavATree Arborists:
Andrew Carpenter operates out of the SavATree office in Springfield, VA and services commercial properties in Northern Virginia including Fairfax, Alexandria and Arlington; Washington, D.C. and Montgomery County, MD. Andrew has a Horticulture degree from Penn State and has provided tree work for Arlington National Cemetery.
Brian McLaughlin also operates out of the SavATree Springfield, VA office and has been serving residents in Fairfax, Herndon and Reston for over 20 years. Brian owned a landscaping business before joining SavATree and also holds a Contractors License in Landscaping.
Christian Williams works out of the SavATree Bedford Hills, NY branch in Westchester County, serving Purchase, Somers and Cross River. He has been working on landscapes in the area for over 18 years. He holds a BS in Environmental Studies from SUNY College of Environmental Science & Forestry at Syracuse.
About SavATree:
SavATree is the green choice for tree, shrub and lawn care. The company is an Environmental Protection Agency Performance Track Partner, an Audubon International Partner for the Environment and accredited by the Tree Care Industry Association. Certified arborists provide expert analysis, recommendations, and environmentally sensible services to help customers maximize the health, beauty, safety and value of their landscapes. Services include tree pruning, tree fertilizer, insect control treatments, tree disease diagnosis, organic tree and lawn care, hybrid program options and more. SavATree is headquartered in Bedford Hills, NY with 19 branch offices servicing homeowners, businesses, institutions and historic properties in CT, DC, MA, MD, NJ, NY, PA and VA. For more information, please contact us.
PRESS CONTACT:
Maria Falkenberg
914.864.3134
mfalkenberg (at) savatree.com
###