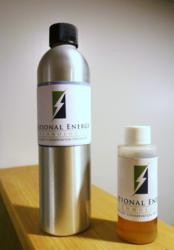 "The technology already exists to reduce fuel consumption by 20% or more, 95% of vehicle emissions, and 20% from air conditioning and refrigeration, all from simple retrofit products"
Southampton PA (PRWEB) February 26, 2013
For far too long, lubricating oil has not been given the respect it deserves. National Energy Technologies a Pennsylvania conservation consultant is announcing the release of a new line of superior lubricating oils capable of paying for its use many times over. Considering that engines and compressor motors are possibly the most expensive pieces of equipment and the largest energy hogs in business, oil deserves much more attention. After all, oil is the only product between proper operation and equipment chaos. It protects all critical seals, reduces heat, metal wear and prevents the massive investment from ripping itself apart within hours. Motor oil has long been considered the industry waste byproduct from fuel refining. After all, how much quality and scientific blending can go into a product that sells for $2.50 a quart. Unfortunately, the oil used in expensive cooling compressors, installed by the manufacturer, is also a standard quality product that will soon oxidize and affect the operational efficiency and lifespan of the equipment. Fortunately there are many great minds working on this important issue and Scott Milne of National Energy Technologies is working with multiple technologies to maximize vehicle fuel efficiency and cooling compressor effectiveness. According to Milne, "The technology already exists to reduce fuel consumption by 20% or more, 95% of vehicle emissions, and 20% from air conditioning and refrigeration, all from simple retrofit products". Although these scientifically blended supplements aren't cheap, they are effective. These products each save energy, protect equipment, reduce maintenance and protect the environment in significant ways. When used in larger long term applications these strategies will normally pay back well within 12 months. This superior oil is specially formulated for installation into engines, differentials and manual transmissions. The product has been proven to be over 1,000 times more effective than standard oils and improves the lubricity and bonding ability of existing oil. Air conditioning and refrigerator units will run quitter and use less amps. In vehicles it is such an effective lubricator that there will be an improvement in HP, mid-range torque and fuel economy. Confirmed case studies report double digit fuel savings, less vibration and renewed power. This product is now being field tested along-side of a commercial grade fuel additive that has shown MPG improvements of 5 to 10% alone. National Energy Technologies also promotes a passive devise that is installed in a car, truck or building to condition the fuel before consumption. This process is installed in line, will save significant fuel, reduce emissions and never needs replacement. In early studies the combination of these technologies is showing impressive fuel reduction results in buildings, trucks, boats and trains. National Energy Technologies asks its clients to calculate a simple 5 to 10% savings on their fleet fuel expense, air conditioning, building fuel or large refrigeration and the value becomes clear.
National Energy Technologies LLC has elevated the standard of excellence of Conservation Consulting Services by combining expertise in multiple utility reduction practices in a comprehensive yet holistic approach. We are a commercial facility conservation consultant specialist. Our firm will introduce, and consult on targeted technologies designed to maximize utility savings with the shortest ROI. These techniques will save from 5 to 25% on electricity, cooling, water, or fuel, by correcting inefficiencies in; indoor air cooling, large refrigeration, lighting, laundry, compressed air, water flow and many other resource depleting activities. National Energy Technologies performs energy assessments, corporate energy consulting, public speaking, and can consult on demand response, deregulated energy contracts as well as ongoing energy modeling. NET technicians are efficiency specialists; and understand all aspects of large facility infrastructure.