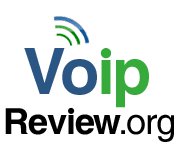 In honor of tax season and saving more than a few dollars, VoIP Review announces the 3 ways that VoIP saves users tax dollars throughout the year.
(PRWEB) February 14, 2013
It's everyone's favorite time of year: tax season! As those W2 and 1099 forms litter the house and tax gurus dressed as Abraham Lincoln advertise on street corners, VoIP users can rest easy that at least their VoIP phone service is relatively tax free.
VoIP, an acronym for "Voice over Internet Protocol", is the technology that permits phone calls to transpire over the Internet. Since VoIP uses the fairly unregulated Internet for making calls, it has far fewer fees and taxes than traditional phone service.
In fact, according to findings by the Tax Foundation, US wireless phone companies tax users an average of 16.26% each month, with some states up to 23% taxes each month. In contrast, VoIP providers tax users a low average of 3% each month. That's a 13% difference!
In honor of tax season and saving more than a few dollars, VoIP Review announces the 3 ways that VoIP saves users tax dollars throughout the year.
1. No PSTN tax
The PSTN, or the public switched telephone network, is the network that transports calls through physical landlines. The federal government requires that all landline phone providers pay the PSTN tax for use of the system. VoIP service does not have to use the PSTN since it runs off the Internet, and therefore VoIP users are exempt from paying the PSTN tax.
Furthermore, VoIP users do not have to pay the Federal Access Charge, which pays for the maintenance and access to the local PSTN, nor do they have to pay for the Access Recovery Charge that covers the cost of carrier fees and access to the local phone network.
2. No Federal Universal Service Fund
The Federal Universal Service Fund tax, which is typically around 3.5%, is the tax that helps pay for phone service in locations such as high-cost living areas, low-income households, rural healthcare facilities, low-income schools, and libraries. All telecommunications service providers are required to contribute to the federal USF based on a percentage of their interstate and international revenues.
Consumers are charged the Universal Service tax based on the discretion of the phone company, though nearly all traditional phone service providers do charge this tax to recoup the loss from their required yearly contribution to the Fund.
3. Cheaper 911 tax
Traditional phone service is taxed around a $1 per line for access to 911, which reaches emergency agencies like the fire department and the police department. Internet phone providers also charge a 911 tax, though it is called the E911 fee, and ranges from around $0.20 to $1.00/month per user.
Currently the only tax imposed on VoIP is the Federal Excise Tax. This is 3% of the monthly bill and goes to a number of federal programs.
However, taxes aren't the only things that VoIP users are able to circumvent each month with their phone bill. For instance, traditional phone users have to pay for services like the Telecommunications Relay Service fee which transmits calls for people with hearing or speech disabilities, and the Local Number Portability fee if they change their area code. And of course, traditional providers are more expensive to begin with, averaging anywhere from $80 to $100/month per user, whereas residential VoIP customers often pay less than $10/month per user.
Tax season hurts the wallet, but at least VoIP users know that each and every month they save an average of 13% of taxes over traditional phone service. Death and taxes might be certainties, but so is cheap VoIP service year round.