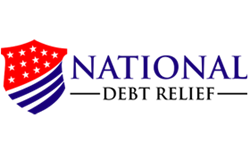 save whatever change they have at the end of the day
Los Angeles-Long Beach, CA (PRWEB) December 02, 2015
National Debt Relief recently shared in an article published November 23, 2015 how consumers can better condition their minds to be able to save money. The article titled "How To Trick Yourself To Save More Money, And Not Use It" looks at some tips people can look into to help them save a little better.
The article starts off by pointing out that for people to have more motivation to save, they need to understand how it can play a pivotal role in saving their life. This is because having savings can come in handy in times of emergency especially when the source of income is compensated. The money saved can help consumers pay for basic necessities and help them stay away from debt.
One of the ways to help consumers save money is to save whatever change they have at the end of the day. This would seem to just be a small amount but when combined over time, it can be a surprising amount. It also helps consumers get used to saving money regardless if it is a $20 bill or just $2.
The article also shares that consumers can choose to automate their savings every month straight out of their paycheck. Even before they get to see the money, they can have a specific amount deducted automatically and sent to a separate amount. They do not get tempted to splurge on wants and keep the money for future use.
Keeping their eye on the prize is another tip the article shares for consumers to be able to save money. This refers to their long term goals such as buying a house, a car or going back to school. They can choose to have a photo of their dream and put it in a place where they can always see it to help remind them of their goals in life.
To read the full article, click this link: https://www.nationaldebtrelief.com/how-to-trick-yourself-to-save-more-money-and-not-use-it/