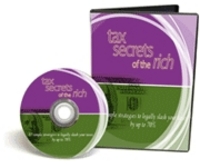 This is over sixteen times more cash to spend than from the so-called economic stimulus package.
Sebastian, FL (PRWEB) August 18, 2008
Overtaxed Americans are demanding a change, and they are staring down one of the most aggressive departments of the United States government to get it. People are rising up by the hundreds and taking their money back from the IRS.
Hard working Americans have grown tired of the broken promises of their elected officials, and they are picking up the fight against uncontrolled government spending, inflation, and obsessive government control. These people are making their voices heard, and are demanding a positive change.
Financial experts agree, the recent economic stimulus package was very ineffective at boosting the economy. A tiny $600 check is just a trivial percentage when compared to the stunning amount that the IRS collects from hard working Americans each and every week.
The average American loses as much as 37% out of their paycheck in taxes right off the top, without any say into how that money is spent. With more cash in hand each and every week, Americans would have the opportunity to stimulate the economy continually, rather than just the single instance of the recent stimulus package.
The recent surge in the demand for tax savings has been attributed to tax savings attorney Drew Miles. Drew Miles formed Pathfinder Business Strategies, LLC to help Americans protect themselves from over taxation. "If every small business owner took the time to optimize their tax preparation strategy, they would free more than $833 each and every month," Said Mr. Miles, "This is over sixteen times more cash to spend than from the so-called economic stimulus package."
Taxes hit those hardest who can least afford it. Small business owners and working families are facing the looming threat of layoffs, foreclosure, rising costs, and a recession on the horizon. "The fact is that many Americans struggle to make ends meet with 63% of their paycheck that is left after the IRS takes their share. Many families face the very real threat of financial ruin, bankruptcy, and losing everything." Mr. Miles Continued, "When they are able to save thousands of dollars that they were losing to the IRS, they can make their very same income go a lot farther."
The internet has served to bring these like minded individuals together. By providing free access to this tax saving information, Drew Miles is telling everyone who will listen exactly what they need to do to get out of this vicious cycle of taxation and excessive spending.
The best part is, minimizing their tax liability is everyone's constitutional right , and all of these tax saving strategies are legally documented. "Anyone may arrange his affairs so that his taxes shall be as low as possible. There is not even a patriotic duty to increase one's taxes." ruled Appeals Court Justice Learned Hand in 1934.
These valuable strategies have been used by the most powerful corporations and wealthiest people in the world for decades. What were once their greatest tax secrets have become available to all.
Drew Miles is offering a free online tax savings seminar available at http://www.save10kintaxes.com. This seminar is for those who want to drastically lower their tax liability by exploring the unknowns in the tax code.
###