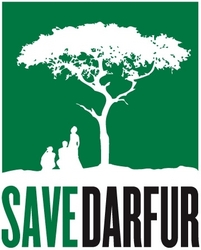 Don't forgive Sudan's debt.
Pittsburgh, PA (Vocus) September 24, 2009
The Save Darfur Coalition is running TV and print ads in Pittsburgh this week targeting the heads of state of the 20 richest countries and asking them to not forgive Sudan's international debt. The ads are part of a larger campaign that started in New York during the height of United Nations General Assembly.
The television ad focuses on Sudan's borrowing of billions of dollars to finance genocide and war and communicates the ability of G-20 nations to make a difference by featuring people speaking in four of the top languages of the G-20 nations: English, Mandarin, Arabic, and French: "If you can hear this… You can save lives in Sudan." The ad concludes, "Don't forgive Sudan's debt."
The ads are strategically placed so that Save Darfur's message can be seen by all of the delegates at some point during their visit to Pittsburgh. TV ads are running Wednesday through Friday on CNBC, CNN, FOX News, Headline News and MSNBC. The campaign can be seen on billboards in the security zone close to the convention center, ads will travel on mobile billboards, and activists will be holding signs and distributing flyers all with the same message. (To see TV and print ads go to http://www.savedarfur.org/g20)
Today, Save Darfur, along with the Pittsburgh Darfur Emergency Coalition, is holding a policy briefing focusing on Sudan's international debt and what the G-20 can do to influence Sudan's behavior using their financial leverage. The briefing is today at 3:00 p.m. at The Renaissance Hotel (107 6th Street).
The two groups also placed hundreds of posters with the names of destroyed Darfur villages on Flagstaff Hill so that the delegates can see them as they attend their first official dinner in Pittsburgh.
"Given the mobility of the G-20 meetings, we wanted to be able to make sure our message was seen and heard everywhere in Pittsburgh this week," said Mark Lotwis senior director of campaign advocacy at Save Darfur Coalition. "It is important for the leaders of the G-20 to know that they can save lives in Sudan by not forgiving Sudan's debt."
About Save Darfur Coalition: The Save Darfur Coalition – an alliance of more than 180 faith-based, advocacy and human rights organizations – raises public awareness about the ongoing genocide in Darfur and mobilizes a unified response to the atrocities that threaten the lives of people throughout the Darfur region. The coalition's member organizations represent 130 million people of all ages, races, religions and political affiliations united together to help the people of Darfur. For more information on the coalition, please visit http://www.SaveDarfur.org.
###