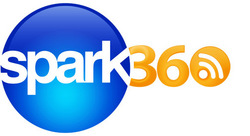 "Cooler air is going into your unit, causes your unit to be more efficient, saving you on your electricity and supplying cooler air to your home," said Shelley Baker, Mist Ecology's accounting manager.
Dallas, TX (PRWEB) July 6, 2010
An engineer goes for a jog during a typically-brutal Texas summer and uses his water hose to cool off. Some water splashes on his home's air conditioning unit, and an idea for a mist product that could save consumers and businesses on their A/C costs rises from the scorching heat. Thus was born Mist Ecology's AC Spritzer, and the latest segment of spark360's "Social Business Television" has all the cool details of how the device uses water mist to make air conditioners more efficient.
The profile, now available for viewing on http://www.spark360.tv, also shows how Mist Ecology and its parent company represent a new entrepreneurial business model for a talented team of engineers who can take ideas that solve everyday problems and quickly turn them into start-up companies.
"We have over 400 engineers in our company, and engineers also have good ideas," said Roger Burns, Mist Ecology president who also serves as chief financial officer for Mist parent company Halff Associates. "We thought it was a good opportunity to take advantage of some of those ideas. Tim Jensen came up with this idea and that spurred us to create an organization, a subsidiary, Halff Research and Development, that would help incubate other good ideas."
Jensen's idea, sparked by his thirst after running, was to build a misting cover that would surround a home's outdoor air conditioning unit, thereby creating a micro-climate that's 10-15 degrees cooler. "That cooler air is going into your unit, causes your unit to be more efficient - about 20-30 percent more efficient - saving you on your electricity and supplying cooler air to your home," said Shelley Baker, Mist Ecology corporate secretary/accounting manager. "If you have an upstairs room or a west-side room that just never stays cool, an AC Spritzer can help your unit supply cooler air to those rooms."
Burns says the AC Spritzer has potential to help businesses with substantial air conditioning needs - restaurants, data centers, commercial office buildings - improve their cooling capacities and cut costs. "Our commercial application also solves several other problems. In restaurants you have particularly dirty and greasy environments. The grease exhaust from the grill typically flows up and straight into the coils of your commercial unit. Our filters catch that grease on the outside. They also create a chamber so that the cool air has a better effect before entering your rooftop unit, making that process more efficient."
The Spritzer's filter and an electronic controller also solve two of the biggest problems to date with the concept of evaporative cooling - water damage to A/C coils and making sure water bills don't rise along with summer temperatures. Because the AC Spritzer can also help reduce carbon emissions at homes and power plants, Pacific Gas and Electric has approved the device for green technology incentives and rebates.
Baker and Burns show the spark360 cameras how the filtering system traps minerals, tree seeds and grasses, and give an in-depth look at the electronics and technology behind the AC Spritzer. Special animation also highlights how water-cooled concepts can lower the air temperature heading into an A/C unit.
Senior Producer Steven Swaim added, "The implications of a more efficient and effective air conditioning unit for homeowners and businesses alike are quite dramatic. To think that I can have a cooler house while spending less money on my energy bill is amazing."
"As someone who grew up in West Texas with its 100-degree summer days, I'm guessing my life has been saved on many occasions by a good air conditioner," said spark360 host/managing editor Renay San Miguel. "But Mist Ecology may have found a way to extend the life of a typical A/C unit, which has tremendous value in this particular economy. And Mist's parent company Halff Associates is also giving engineers with cool ideas like the AC Spritzer a chance to launch small businesses from the ground up."
About spark360
spark360 is a Web-based business television program that celebrates the spark of entrepreneurship in America by featuring the unique stories of small and middle-market businesses.
spark360 also provides a credible and relevant outlet to get your story to a global marketplace through our exclusive 360 Distribution social media platform. spark360 delivers broadcast-quality, network news-style programs via a comprehensive SEO-optimized "full circle" distribution strategy that reaches every corner of the Internet.spark360 is a division of Splash Media, L.P. http://www.spark360.tv
For media inquiries for spark360, please contact: Steven Swaim sswaim(at)spark360(dot)tv
About Splash Media
Splash Media L.P., based in Addison, Texas, creates and develops custom web-based communications and training solutions that are powered by video. We specialize in developing video communications strategies and video delivery platforms that drive our customer's bottom line. Splash Media is a leader in the Enterprise Video Communications industry and has been delivering Internet enabled strategic video solutions since 2004. http://www.splashmedia.com
For media inquiries for Splash Media, please contact: Chris Kraft ckraft(at)splashmedia(dot)com
# # #