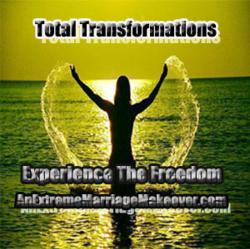 It is my deepest wish that the Extreme Marriage Makeover program will help bring joy and happiness to you and your family for many years to come. I look forward to helping you to transform the quality of your relationship into something truly magical.
Ontario, Canada (PRWEB) July 18, 2011
For people who go through a bad phase after getting married, they tend to feel that divorce is the only way out. Getting professional help can help them answer their questions such as "How to save my marriage. It has been observed in America that couples who are childless are opting for divorce more often than the ones who have children.
Kimberly, with her academic knowledge, her experience of being a mother of 5 and having gone through a rough married life herself has helped several couples to save their marriages through a highly effective 5 day course. This 5 day course, that's finally being released to the general public on July 18, 2011, is based on psychological studies done on human relationships and shows radical changes in a short duration.
This extreme marriage makeover plan takes on the challenge of helping the couples find passion, fulfillment and true love for a long term by dealing with the main reasons which cause a divorce. The effects of divorce on children of all age are also discussed in detail, to not miss on the practical aspects after divorce happens.
The impact of emotional disturbances such as depression, anger, anxiety, frustration and irritability before a divorce occurs causes a spasm in the relationship of the parent and the child as well. Kimberly discusses those fine and practical aspects of a divorce which at times don't occur to the couples who want to get a divorce.
The couples wanting an answer of how to save my marriage, now have a professional help in the form of a proven 5 day course which aims at transforming an almost broken relationship to an ever-lasting true love relationship. It not only assures of sure shot results, but also provides 100% risk free guarantee and "no questions refund policy" even after 30 days.
About Kimberly Routliffe
Kimberly is a strategic Interventionist, Life Coach and Marriage Educator. She is a mother of 5 children and the reason she started off with this initiative is because she has suffered a dysfunctional married life herself. She tells her story in detail and envisages her journey from those depression filled days while being a single parent to the time when she straightened everything in her life. This change happened due to the training done under Anthony Robbins and now Kimberly has a vision of helping out as many couples as she can through her 5 fold process.
Kimberly also offers a bonus in the form of two helpful resources: 7 Master Skills of Relationships and The 10 Disciplines of Love. She shares her lifelong experiences along with absolute stunning facts on how to stop divorce for the couples who are sailing in the same boat in which she did once.
###