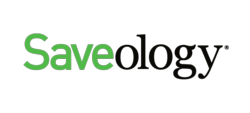 We are really excited to have SFIMA host the Peer to Peer Forum at our headquarters -- Benzion Aboud, Co-Founder and CEO of Saveology
Margate, Fla (PRWEB) February 23, 2012
Saveology and the South Florida Interactive Marketing Association (SFIMA) are partnering on a networking and educational seminar which will discuss best practices for online marketing. Registration is still open for the event, which is being held March 8, 2012 from 6:30 to 8:30 p.m. at Saveology's new state-of-the-art headquarters at 5259 Coconut Creek Parkway in Margate.
Traditionally one of the most popular events held by SFIMA, this year's forum will bring together South Florida's community of interactive marketing experts to share strategies and to learn from a senior executive at one of the region's leading social media companies. Following a networking hour from 6:30 to 7:30 p.m., participants will have the opportunity to discuss a wide range of topics including: email marketing, online advertising, SEO and SEM, social media, career development, online reputation management, web analytics, mobile marketing and more.
The event will be hosted at the Silicon Valley-inspired headquarters of Saveology, one of the fastest growing companies in South Florida. The 100,000 square foot campus features cutting-edge technology and work stations as well as unparalleled amenities for its staff including a basketball court and gym, a barber shop, restaurant, putting green and much more. "We are really excited to have SFIMA host the Peer to Peer Forum at our headquarters," said Saveology Co-Founder and CEO Benzion Aboud. " Part of the reason we built this facility was to be collaborate and share ideas with the local community of business leaders."
The inspiring offices, whose atrium features a serene koi pond and exotic animals, is aimed at fostering a creative environment for Saveology's South Florida staff. Saveology currently has over 600 of its 1,000 employees based in South Florida, and the company expects to add another 700 jobs at its headquarters over the coming three years.
Saveology's new offices are the result of close collaboration between the company, the Greater Fort Lauderdale Alliance, Broward County's official economic development partnership, the State of Florida, the City of Margate and the City of Margate Community Redevelopment Agency.
Learn more about the upcoming SFIMA event and register here: http://www.sfima.com
###