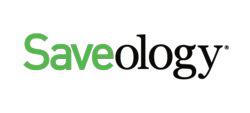 "Saveology is excited to give one lucky fan the opportunity to go on a dream date with Bieber."
Margate, Fla (PRWEB) March 30, 2012
SaveologyDEALS announces the "Win a Date with The Beiber" sweepstakes, which officially kicks on Sunday, April 1st, 2012.
One lucky winner will enjoy a memorable date with Bieber, including: luxury limousine transportation, five-star dining and so more.
"Saveology is excited to give one lucky fan the opportunity to go on a dream date with Bieber," says Rachel Tabari, Vice President of SaveologyDEALS. "The winner will be whisked away in a limo, enjoy a decadent meal and the company of one of America's most talked about celebrities."
The special sweepstakes, which will only run for a limited time, will draw thousands of entries from across the U.S.
Saveology is no stranger to "buzz-worthy" sweepstakes. Its most recent sweepstakes, the Saveology Madness Sweepstakes, Saveology is awarding one lucky winner with a Sony 60" flat-panel LED/1080p/120Hz/3D HDTV, and a Samsung BD-5500 Blu-ray Disc/DVD Player. The sweepstakes ends on March 31, 2012.
In February, Saveology launched the Love in Las Vegas Sweepstakes with a grand prize all-expense paid trip for two to Las Vegas, including a two-night hotel accommodation at The Venetian Hotel, two tickets to a live show and round trip airfare within the continental U.S. The grand prize winner, Jason Johnson of Allendale from Michigan, opted for the $3,000 cash value.
About Saveology
Saveology is a leading Internet-based, direct-to-consumer marketing platform, driving revenue through two primary channels. Through our performance-based Home Services division, Saveology markets and operates over 100 licensed websites providing video, internet, phone and home security services to consumers for Fortune 200 companies. In addition, our owned and operated channel features two of the fastest growing brands in the tech support and e-commerce space, MyTechHelp and Saveology.com.
To learn more about Saveology, please visit: http://www.saveology.com.
Find us on Facebook: Facebook.com/saveology
Follow us on Twitter: Twitter.com/saveology