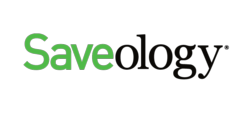 "I am amazed at winning such an awesome prize package."
Margate, FL (PRWEB) May 08, 2012
Saveology, an innovative e-commerce company which features national, regional, and local DEALs in 42 markets, is excited to announce Daniel Holmbeck from Spring, TX, as the winner of its Madness Sweepstakes. Daniel couldn't be happier to walk away with a brand new Sony 60" LED TV and a Samsung Blu-ray Player.
"I am amazed at winning such an awesome prize package," says Daniel Holmbeck. "This going to look great in my home and I can't wait to get it hooked up and entertain. This is something you look at in the stores and only wish you had. Saveology made my wish come true."
On February 15, 2012, Saveology launched the national sweepstakes allowing individuals to enter by either purchasing six dollars worth of Saveology dollars for only three dollars, or mailing in a free entry form. In addition, individuals earned an additional entry by simply "liking" Saveology's Facebook fan page.
Saveology continues to produce fantastic sweepstakes. Its current promotion, "Mother's Day Sweepstakes", is one of its largest sweepstakes to date. For three dollars, individuals get $6 Saveology dollars and one entry into the sweepstakes for a chance to win a $5,000 Visa gift card. For additional entries, individuals can sign up for one or all four of Saveology's additional offers on the "thank you" page after they purchase an entry into the sweepstakes.
The Mother's Day Sweepstakes ends at 11:59 p.m. EST on May 13, 2012.
About Saveology
Saveology is a leading Internet-based, direct-to-consumer marketing platform, driving revenue through two primary channels. Through our performance-based Home Services division, Saveology markets and operates over 100 licensed websites providing video, Internet, phone and home security services to consumers for Fortune 200 companies. In addition, our owned and operated channel features two of the fastest growing brands in the tech support and e-commerce space, MyTechHelp and Saveology.com.
For more information and to enter Saveology's Mother's Day Sweepstakes, visit: https://www.saveology.com/deals/national/mothers-day-sweepstakes
To learn more about Saveology, please visit http://www.Saveology.com
Find us on Facebook: http://www.facebook.com/Saveology
Follow us on Twitter: http://www.twitter.com/Saveology