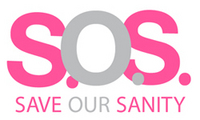 Lees carpet is the perfect sanity saving flooring
Manchester, NH (Vocus) October 18, 2010
Carpet One Floor & Home® is hosting an exciting Save Our Sanity contest with the help of best-selling author and TV personality, Julie Edelman, The Accidental Housewife, and her home sanity saving tips. The contest will run in tandem with the launching of Carpet One Floor & Home's re-revolutionized Lees® carpet, and will offer consumers the opportunity to enter their own sanity saving tips at HouseholdSanity.com for the chance to win $5,000 in new Lees carpet.
Julie Edelman, The Accidental Housewife, is a New York Times best-selling author of The Ultimate Accidental Housewife and television personality regularly seen on "The Today Show", "The Doctors", and "Rachel Ray Show." She is known all over the country for her trademark humor and inventive tips for common household problems. Edelman is excited to promote Carpet One Floor & Home's Save Our Sanity Contest and is a big fan of the Lees carpet line. "Lees carpet is the perfect sanity saving flooring," says Edelman. "It's comfortable, stylish, durable, stain-resistant and completely worry-free! It's perfect for any homeowner who has an active family and is looking for a hassle-free flooring option."
The Save Our Sanity Contest kicked off on October 1 and will run through December 30. During the contest period, consumers are encouraged to go online to HouseholdSanity.com and visit the interactive contest website to read fellow consumer sanity saving tips along with some of Edelman's own savvy tips on flooring, household maintenance and decorating. Site visitors can also submit their own tips. For every 'Sanity Saving' tip submitted, the consumer will be entered into the contest for a chance to win the $5,000 Lees grand prize. In addition to the grand prize winner, four first prize winners will be awarded a new Mint Floor Cleaner.
An interactive magazine, which will include lots of 'Sanity Savers' from both The Accidental Housewife and contest entrants, will be available online during the contest. This interactive magazine will also feature the SOS Podcast Series starring Julie Edelman, the Accidental Housewife in episodes based around tips for different rooms in your home. The SOS Podcast can also be viewed at Carpet One Floor & Home's YouTube Channel.
To learn more about Lees carpet and the Save Our Sanity contest, visit RelaxItsLees.com.
About Carpet One Floor & Home
Carpet One Floor & Home (CarpetOne.com) is North America's leading floor covering retailer, with more than 1,000 independently owned and operated locations in the United States, Canada, Australia, and New Zealand. Carpet One Floor & Home stores are known for a broad selection of carpet, wood, laminate, ceramic, vinyl, and area rugs, including exclusive brands like Bigelow and Lees. They offer a unique customer experience with the exclusive SelectAFloor merchandising system that simplifies the shopping experience and The Beautiful GuaranteeTM, which guarantees that the customer will be 100% happy with their floor.
About Julie Edelman, The Accidental Housewife
Julie Edelman is The Accidental Housewife, a television personality who appears as a regular on such national shows as The Doctors, The Today Show and Rachel Ray Show. Her cleaning and organizing tips are always mixed with humor and fun as witnessed in her first best-selling book The Accidental Housewife: How to Overcome Housekeeping Hysteria One Step at a Time, which was followed by The Ultimate Accidental Housewife: Your Guide to a Clean-Enough House published by Hyperion Books. For more information go to TheAccidentalHousewife.com.
# # #