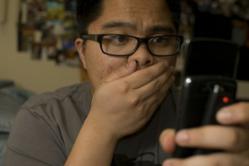 Los Angeles, CA, April 12, 2013 (PRWEB) April 12, 2013
Seeking the advice and knowledge of a professional helps Americans make the right choices to pull themselves out of a financial rut. GoBankingRates' new Q&A series allows readers to gain perspective into their most troubling financial questions. Personal finance expert, Casey Bond, shares her expertise on topics such as budgeting, saving money, mortgages, debt, and more.
This week's question comes from a reader who struggles with overdraft fees: "I am constantly losing money to overdraft fees — no matter how hard I try to remember to check my bank account balance, I end up paying at least one bank overdraft fee a month. Is there any way I can prevent this from happening without having to sign up for overdraft protection?"
Casey Bond explains that even with new laws surrounding overdraft fees and protection, bank customers are still hit hard by these charges. In 2011 alone, Americans paid $31.6 billion in overdraft fees, according to the Consumer Financial Protection Bureau (CFPB).
She suggests a simple solution that also helps checking account holders become more aware of their daily finances: Setting up text alerts. Ms. Bond explains, "You decide how low is too low when it comes to your bank account balance, and then set up a text alert that will notify you when you're in danger of being charged a bank overdraft fee."
Bond also details how those struggling to keep a positive balance in their accounts can set up text alerts at no cost through their financial institutions or third-party services.
For questions about this Q&A or to schedule an interview with a GoBankingRates editor, please use the contact information below.
About Casey Bond
Casey Bond has been a professional within the finance industry for close to a decade. Today, Ms. Bond regularly appears on a number of major national publications in addition to GoBankingRates, including Business Insider, US News & World Report, and The Huffington Post. She can also be found on Yahoo Finance!, Fox Business, and LearnVest, as well as in Redbook and Style. Her highly-anticipated newsletter "Cents in the City" is set to launch in the second quarter of 2013.
About GoBankingRates
GoBankingRates.com is a national website dedicated to connecting readers with the best interest rates on financial services nationwide, as well as informative personal finance content, news and tools. GoBankingRates collects interest rate information from more than 4,000 U.S. banks and credit unions, making it the only online rates aggregator with the ability to provide the most comprehensive and authentic local interest rate information.
Contact:
Jaime Catmull, Director of Public Relations
GoBankingRates.com
JaimeC(@)GoBankingRates(dot)com
310.297.9233 x261
###
Source: CFPB, Consumer Financial Protection Bureau launches inquiry into overdraft practices, February 22, 2012.