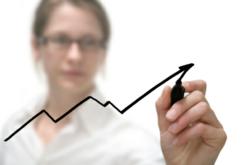 When factoring in the effects of inflation, there are negative real rates of return for many savers in the current banking environment.
El Segundo, CA (PRWEB) January 01, 2013
Savers are being challenged by historically low interest rates today as the global economy struggles with reducing the massive debt amassed during the credit bubble of the last two decades. As a result, savings account rates are currently barely above zero at most financial institutions. As a leading resource for finding the best interest rates on banking products, Go Banking Rates expert Chad Fisher investigates whether savings interest rates will finally rise in 2013, and provides tips for locating financial institutions presently offering the top rates.
According to Go Banking Rates data, savings account rates are currently averaging just 0.08 percent in the United States. Fisher explains the problem with low interest rates today is "When factoring in the effects of inflation, there are negative real rates of return for many savers in the current banking environment." This means that without the prospect of higher interest rates, "many savers are essentially paying banks to hold their money for safekeeping at present interest rates."
Unfortunately, Fisher finds the prospects for 2013 are not concrete enough to be encouraging for those seeking higher savings account rates.
For example, in the United States, the Federal Reserve issued a policy directive that explicitly outlines its intention to keep interest rates at or near zero until mid-2015. The Bank of England in the United Kingdom has indicated that it will pursue a nearly identical monetary policy strategy through mid-2015.
However, while savings account rates have yet to make a significant leap going into 2013, a strengthening U.S. economy is showing signs of continued growth. According to a November report from the Commerce Department, consumer spending rose 0.4 percent, and incomes rose 0.6 percent—"the biggest gain in 11 months," according to a separate The New York Times report. Some experts predict that savings account rates will soon rise as a result.
Will Savings Account Rates Go Up in 2013?
There are several factors that could potentially contribute to a change in savings account rates in 2013. Inflation is the most salient factor guiding interest rates today, and a sudden rise would cause account rates to increase. Such unpredictable circumstances as soaring gas prices could increase pressure on interest rates as well. On the other hand, banking crises, natural disasters, and economic recession could cause rates to go to absolute zero, creating a more challenging environment for savers, according to Fisher.
To view the full report on 2013 savings account rates, please click here.
Where to Find the Best Savings Account Rates
Fisher advises that there are financial institutions offering savings account rates in excess of 1 percent annually, although they require some research to locate. He suggests consumers turn to online tools that can enable savers to identify the highest rates for savings accounts available for their specific needs, including geographic location, minimum amount to open an account, and availability of funds.
About Go Banking Rates
http://www.GoBankingRates.com is a national website dedicated to connecting readers with the best interest rates on financial services nationwide, as well as informative personal finance content, news and tools. Go Banking Rates collects interest rate information from more than 4,000 U.S. banks and credit unions, making it the only online rates aggregator with the ability to provide the most comprehensive and authentic local interest rate information.
Additionally, GoBankingRates.com partners with a number of major media outlets such as Business Insider and US News & World Report to provide compelling and edifying personal finance content, and its expert editors have been featured and quoted on several premier finance websites like Yahoo! Finance, Forbes, The Street, Huffington Post and more.
GoBankingRates.com belongs to a network of more than 1500 finance websites, including GoInsuranceRates.com and GoFreeCredit.com. These sites receive more than 2 million visits each month.
For questions or comments, please contact Jaime Catmull, GoBankingRates.com Director of Public Relations, at JaimeC(at)GoBankingRates(dot)com, or 310.297.9233 x261.