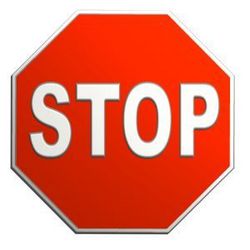 Just Released Loan Modification Software That Saves Homeowners Time and Money
Dallas, TX (PRWEB) March 10, 2010
Just Released Loan Modification Software That Saves Homeowners Time and Money. A loan modification arrangement can be the best approach for saving a home from foreclosure.
By adopting an early hands-on strategy and working with the bank or mortgage company, homeowners can often have their monthly payment adjusted. This most often will allow them to stay in the home. Savvy homeowners can manage the process by using one of the cost-effective, do it yourself kits on the market. Our newly released, easy to use, web-based software provides homeowners with the tools to assist them with this daunting task.
Experiencing financial challenges associated with home-ownership? Experts say that it's imperative for a homeowner to recognize and accept the situation at hand. Early involvement is key when faced with saving a home from foreclosure.
And one of the best approaches is to arrange a loan modification with the bank or mortgage company.
A loan modification works by permanently changing one or more of the terms on the mortgage to make the monthly payment more manageable. And there are seven (7) new loan modifications programs available.
Situations such as temporary hardships like layoffs, job loss or short-term income reductions as well as permanent hard ships such as death of a spouse, disability, divorce or severe medial situations can be addressed.
Other situations that can be addressed include missed mortgage payments, interest rate adjustments which could results in a higher mortgage payment and a property value decline which could inhibit the successful sale of the property.
By managing the process and adjusting the terms of the loan, the interest rate and in some cases the principal balance to reduce the monthly payment, the homeowners most often can stay in their home and/or save the home from foreclosure -- with no negative impact to the credit standing.
While the loan modification process can be time-consuming and challenging, the best approach is engagement. Be proactive. Seek help. There are a myriad of loan modification programs available.
Homeowners who like to take control or are strapped for cash can take advantage of one of the effective "do-it yourself" tools on the market and save hundreds, perhaps thousands of dollars.
An easy to use, web-based product can make all the difference. The software kit includes step-by-step instructions to help the homeowner complete all the necessary documents and forms to present to the bank or mortgage company.
In addition, by calling the mortgage reduction help desk via a toll free number Homeowners can get answers to questions and guidance through the process. And there is a 100 percent money-back guarantee for the first 90 days. For more information about the software program call toll free (877) 544-2234 or visit Reduce Our Mortgage Now website to learn more http://reduceourmortgagenow.com/
###